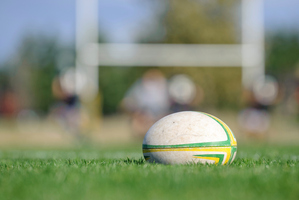 A Whangarei man will have to wait until tomorrow to learn if he can avoid a conviction for drink driving so he can take up a professional contract playing rugby in Scotland.
Promising player Kurt James Benney turned 20 on Monday and appeared in Whangarei District Court this week on a charge of driving with excess breath alcohol after he was stopped by police at 8.30am on July 13.
Benney first appeared on the charge last Wednesday when his lawyer Wiremu Puriri applied for a discharge without conviction for his client, saying a conviction would prevent him taking up a contract with the Aberdeenshire Rugby Club in Scotland.
The application was adjourned until yesterday, but Judge Russell Collins adjourned the matter again until tomorrow - the day the contract was due to start - so he could have more time to consider Mr Puriri's submissions and those from police opposing the application.
Judge Collins said it was a serious matter for Benney and he wanted to see any relevant case law on discharges without convictions being granted for drink driving charges.
He said he wanted to make a considered decision as if he went off half-cocked the matter could be appealed by either side.
Benney had been out drinking with friends the evening before he was caught and had organised a sober driver. However, the following morning a friend asked Benney to give him a ride home and when stopped by police he had a level of 250 micrograms of alcohol per litre of breath. There is a zero alcohol limit for motorists under 20.
Mr Puriri said earlier that Benney had taken the right precautions the previous evening with using a sober driver, but he did realise alcohol stayed in his system for that long.
Being caught drink driving had put paid to Benney's dream of being a police officer. His father Gavin Benney is a senior constable at Hikurangi Police.
A conviction would prevent Benney from getting a visa to work in many countries and cost him any chance of playing professional rugby overseas.
Northland Rugby Union wrote a letter in support of Benney's application.
For more articles from this region, go to Northern Advocate