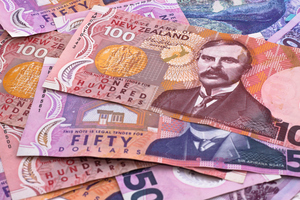 A former accountant jailed for stealing more than $4.2 million from one family has appealed his sentence at the Court of Appeal in Auckland today.
Gary Soffe, 54, was sentenced at Hamilton District Court in 2011 to five years and one month in prison on one charge of false accounting and nine of theft by a person in a special relationship.
The charges, dating back to 2006, related to Soffe's theft of more than $4.2m from eight different trusts, all linked to one family.
Soffe used the money to treat himself to coastal properties in New Zealand and Fiji, a multimillion-dollar mansion with a hydroslide south of Hamilton, a yacht worth several hundred thousand dollars, holidays overseas and Indonesian furnishings for his home.
He also used money from the trusts to pay his power and rates bills.
At the Court of Appeal at Auckland today, Soffe's lawyer Richard Barnsdale appealed both the conviction and sentence.
Justice Rhys Harrison told Mr Barnsdale there were obstacles of "Himalayan proportions" to appealing the conviction, as Soffe had pleaded guilty to the major charge against him at his 2011 Hamilton District Court appearance.
"The evidence could not be more overwhelming."
After speaking to his client on Justice Harrison's advice, Mr Barnsdale opted to drop the appeal against Soffe's conviction, but continued with his appeal against Soffe's sentence.
Soffe had a high standing in his community prior to his imprisonment and he and his daughter had both developed the same type of hereditary cancer, Mr Barnsdale said.
Justice Harrison said Soffe had received deductions at his original sentencing, however primary weight was given to the importance of deterring others.
Crown solicitor Matthew Downs opposed the appeal, saying "if sentencing of this nature does not warrant a minimum sentence, it's difficult to know what will".
Justice Harrison, Justice Patricia Courtney and Justice Geoffrey Venning reserved their decision.
- APNZ