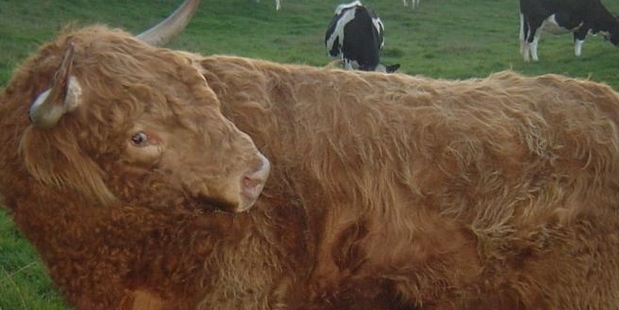 Stories from the regions today: A serial stock killer has struck a Bay of Plenty farm once more, killing a prize bull and a suspect stranger has approached young children on the street in Havelock North.
A Bay of Plenty farmer's prize bull has been slaughtered despite its owner's best efforts to protect it.
Parents in Havelock North have been sent a warning by police after reports that a stranger has approached children on the streets and attempted to get them into a vehicle.
A Whangarei man on trial for the murder of young mum Ashlee Edwards has been attacked in prison, making him possibly unfit to stand trial.
A Rotorua man has been sentenced to 200 hours' community service after pleading guilty to paua poaching.
After months of experiencing racial abuse, a Masterton taxi driver now turns to night jobs with "bated breath".
A Fijian who remained in Wanganui even though his work visa expired 14 years ago will fight deportation.
A Whangarei man jailed indefinitely for predatory sex offences has been denied parole.
Cam Bretherton does not own the hole outside his house and he's not allowed to fix it but Wanganui District Council still wants him to pay for its repair.
Warm temperatures are keeping winter clothing on the shelves in the Bay of Plenty.
A puppy missing after a single-vehicle accident near Milton last week was found safe and well yesterday.
A Wairarapa woman celebrated her 100th birthday and wedding anniversary in one yesterday.
Three Otago women are among the 20 finalists for this year's Miss Universe New Zealand contest.
And finally Carl Jnr's has officially opened in Rotorua.
Other stories making headlines around the regions include:
Witness recalls deadly plunge.
Rugby career in balance after drink driving charge.
Hawke's Bay fugitive takes to Facebook.
$1.2m prize awaits local lotto player.
Forestry worker may lose part of leg.