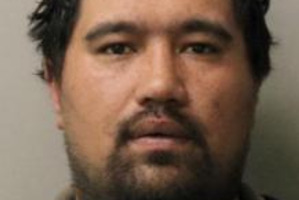 A man wanted by police for child abduction has sought to explain why he took the 2-year-old boy from his mother.
Phillip Edwards, who spent nine years in jail for manslaughter, yesterday posted a message on his Facebook page giving his version of what occurred between himself and a friend, Freda Witehira.
Edwards, who is avoiding police, says it was the woman's actions that led him to take her son, Gabriel Witehira-Donnelly, from his Panmure home on Sunday.
Police yesterday would not comment on the claims but urged Edwards to give himself up.
Neighbours reported hearing screaming and saw Ms Witehira "rolling on the ground" before walking away from the Coates Crescent home.
It's understood she was going to call police and in the few minutes she was gone, Edwards allegedly took Gabriel.
The boy was found nearly seven hours later in a shed a few hundred metres away.
Police said he had been reunited with his mother, but Child Youth and Family yesterday confirmed they had become involved and were assessing the child's safety, regional director Sue Jarvis said.
However, CYF refused to say if Gabriel was now in their care.
After his comment was posted, Edwards' Facebook page was flooded with messages from supporters and those disgusted by his actions. Many asked him to hand himself in. Edwards posted: "Hate me Condem me then show me your [sic] perfect."
If anyone has seen Edwards or knows where he is, they should call the investigation team on 0800 332 334 or 111 immediately.