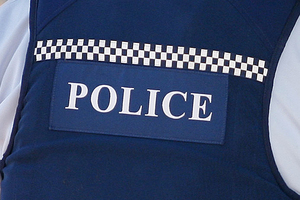 "Gutless" burglars broke into a frail 91-year-old man's home and ransacked it before taking off with his television, chequebook and car.
Police said the house in Glenview, Hamilton, was targeted over the weekend by thieves who smashed their way in through a back door.
The owner had been unwell and was recovering at a relative's at the time.
"Not only did the offenders steal the man's television, chequebook and car, they ransacked every room in the house displaying behaviour totally unacceptable to any normal minded person when you consider the age, let alone the state of the victim's health," said Acting Detective Senior Sergeant Neville Ross.
"Their actions were pretty gutless."
Because of the victim's frailty, neither his family nor police had told him about the burglary.
Police were seeking sightings of his red 2000 Nissan Bluebird sedan, registration FHN333.
Anyone with information was urged to contact Hamilton police on (07) 858 6200 or Crimestoppers anonymously on 0800 555 111.
- APNZ