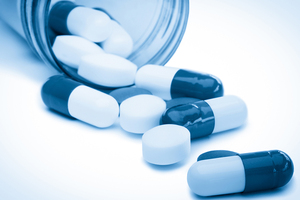 The father of a vulnerable patient who was allegedly taken advantage of by her former doctor has given evidence at a formal hearing in Auckland today.
The former doctor, identified only as Dr H, is charged with formal misconduct and is defending the allegations at a hearing before the Health Practitioners Disciplinary Tribunal in Auckland.
Dr H is alleged to have actively taken advantage his former patient's vulnerability and dependence on him when he entered into a sexual relationship with her and then tried to stop her laying a complaint by paying her tens of thousands of dollars.
The complainant's father said his daughter became distressed when the doctor's wife found out about the relationship and she "frequently referred to feeling dirty".
The father said when he first became aware his daughter had allegedly engaged in a sexual relationship with her doctor "I was very upset and concerned for [her] welfare".
The relationship was inappropriate and "went against the whole hippocratic oath taken by most medical practitioners," he said.
The complainant's father said he "regretted to this day" that he did not confront Dr H when he found out about the alleged sexual relationship.
When he outlined his concerns to his daughter about intending to leave the country with Dr H, he said she became "very distressed and stated that if I attempted to intervene in any way, I would never see her again".
The doctor allegedly encouraged her to study overseas near to where he was living, and paid for her flight.
"[He] spent time sight-seeing with her, and on one occasion took video footage of the two of them having sex," director of proceedings Aaron Martin alleged in his opening submission.
Dr H's wife eventually found out about the relationship, and the two of them paid for the patient's flight back to New Zealand, he said.
"While that payment was inappropriate professional behaviour, it is not as serious as the conduct which followed," Mr Martin said.
Dr H found out that the patient had told her GP about the relationship and that the GP had complained to the Health and Disability Commissioner (HDC), he said.
The doctor allegedly paid her $5000 on April 1, 2009, and a further $15,000 a month later.
"He did that in order to procure [the woman's] denial of the sexual relationship," Mr Martin said.
"In this way [Dr H] sought to improperly interfere with legal process and avoid an HDC investigation."
However, the patient made her own complaint to the HDC, prompting the doctor to allegedly pay her a further $15,000.
When it became apparent that these payments had not achieved their purpose, Dr H allegedly approached the woman's father with an intention to disclose "details that may be detrimental to all of us".
"It is submitted that this was clearly a further attempt to influence [the patient] in relation to her complaint," Mr Martin said.
The complainant's father said his relationship with his daughter had since soured, and it had been nearly three years since he last spoke to her. ``I have contacted but had no reply.''
He said he would love to know what had happened to their relationship.
The complainant's mother said she encouraged her daughter to seek money from the doctor after their relationship ended and she returned from Australia because he had allegedly left her "penniless''.
At that time, she had no money other than $1000 that the doctor and his wife had given her, the mother said.
"I said to her, you have no job, how are you going to live? [She] was reluctant at first.''
There was quite a bit of emailing between them before any money was received, the woman's mother said. "I am not 100 per cent sure, but I think that it was around $40,000 all up.''
Under questioning, the mother denied that her daughter could have made up having a relationship with the doctor to ease her parents' fears that she didn't socialise with people.
When questioned again by tribunal members over whether her daughter could have lied about having sex with her doctor, the mother said it was not possible.
"I could see a difference in her. It definitely happened.''
She also denied her recollection of events was flawed, saying she and her former husband had been taking notes at the time of the relationship.
The mother said at the time the alleged relationship began her daughter was ``really quite a naive young woman who had no experience of intimate, let alone sexual relationships.''
She said her daughter told her the sexual relationship began after she went to her doctor's apartment for a meal. The next day she said her daughter confirmed they had had sex, and that she was going to see a doctor to have the pill prescribed.
The mother said while she initially thought the relationship was wrong, as it progressed, her daughter seemed ``happier than she had been in a long time''.
"So despite my misgivings, I thought maybe things would be okay.''
The doctor denies the allegations.
The hearing continues.
- APNZ