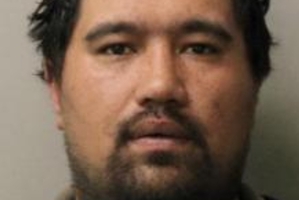 Over the noise of a heavy rain, a child's faint cries for help could he heard.
Two-year-old Gabriel Witehira-Donnelly was alone in a shed, without a shirt in the cold, and crying so loudly that two new police recruits were able to hear him over the downpour that lashed Auckland on Sunday evening.
Residents of Oran Rd, just a few hundred metres away from his home, saw him walk out of the shed at the rear of a property ending a six-and-a-half hour abduction drama that saw police go door to door to look for any sign of him and the man alleged to have taken him, Phillip Edwards.
When the officers found him he was crouching "shivering and cold" in an open box in the broken shed.
Edwards, 33, still hadn't been found last night. He was released from prison last year after serving a nine-year term for the manslaughter of fashion designer and former television host David McNee in 2003.
He beat Mr McNee to death after he was picked up on Auckland's Karangahape Rd. Edwards claimed he had been paid to perform a sex act on himself and McNee violated a "no touching" agreement.
Gabriel's mother Freda Witehira alleges she was assaulted by Edwards on Sunday, and left the Coates Cres, Panmure, house to call police. When she was gone Edwards allegedly left with the boy.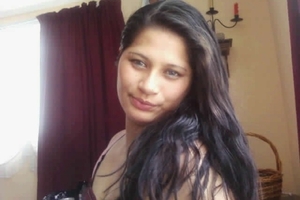 It is believed Edwards and Ms Witehira had been seeing each other in recent times but that he is not Gabriel's father. He posted messages on her Facebook site including this after she posted a picture of herself: "It looks like your [sic] mine."
Gabriel was found by officers who recently completed police college and are on a 10-week in-the-field training course. The door was damaged and locked but there was a gap between it and the frame.
Yesterday, police appealed directly to Edwards to give himself up, but also warned family and friends to "think again" if they were considering helping him.
"If anyone, including family or friends, is tempted to assist Phillip they need to seriously consider the implications for themselves and, instead, contact us or tell him to give himself up," Detective Inspector Scott Beard said.
When he was last seen Edwards was wearing a navy blue jersey, black jeans, white Nike shoes and was carrying a grey hoodie.
If anyone has seen Phillip Edwards or knows where he is they should call the investigation team on 0800 332 334 or 111 immediately.