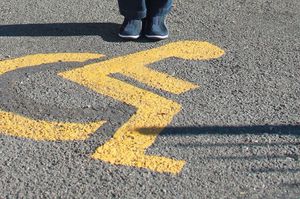 Disability advocates have warned the Government it could take years to regain their trust because of legislation which capped how many people can be paid for caring for the disabled, and blocked them from taking legal action.
They also challenged Labour at a forum in Parliament yesterday to repeal the New Zealand Public Health and Disability Amendment Act if elected next year, saying the party had spoken against the bill but not promised to overturn it.
The act introduced new policy in which spouses and parents of disabled people could not be paid for their care and included a clause which blocked them from taking the Government to court.
The chairman of Carers NZ, Roger Palairet, said families were given no warning the law was going to be changed and felt ambushed by the bill, which was passed in a single day after the Budget in May.
"It has taught us as a movement and as a group of people that we can't trust the Government. The breach of trust and the sense of meanness about what has happened ...
it will take a long time for any Government to recover."
The legislation passed into law without public input, with official advice heavily censored, and with a notice from the Attorney-General that not extending payments to all family carers could breach the Bill of Rights Act.
Mr Palairet urged Labour to join the Greens in pledging to overturn the bill if it formed the next Government.
Labour's health spokeswoman, Annette King, said she would not repeal it because it ensured $23 million would be allocated to pay people who cared for a disabled adult family member.
This payment was a response to a legal case which found the Government was discriminating by not paying family carers.
Mrs King said Labour would open the payments up to a greater number of people, eliminate the ban on people taking their case to court, and increase the amount that carers could be paid.
The restrictions on payments were introduced to protect the Government from what it regarded as excessive costs. If payments were extended to all carers and all disabled adults, the cost would jump to at least $65 million.
Constitutional law expert Andrew Geddis said the Government often faced similar sensitive fiscal decisions and potential litigation, and decided to legislate against disabled people only because they had little lobbying power.
"It did it because it thought it could get away with treating the disabled community and carers in this way because [they] are relatively weak and don't have a strong political voice."