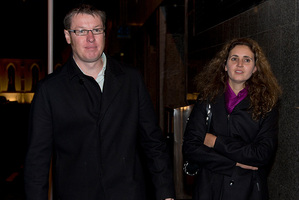 A man sentenced to 10 days in jail for refusing to sit on a jury was only acting according to his conscience, a court has heard.
James David McAllister was found in contempt of court for refusing to take the oath or affirmation after being selected for a jury in Auckland District Court on July 10. He wanted to be excused because of work commitments.
An appeal against conviction and sentence was heard at the High Court in Auckland today.
Justice Graham Lang heard a recording of the July 10 jury selection, in which Judge Nevin Dawson refused to excuse McAllister, but excused another juror for work reasons.
McAllister was selected but refused to take the oath or affirmation, saying he didn't believe he could give an impartial verdict as he was serving under duress.
He later told the judge he was willing to serve on the jury, but his offer was dismissed. As no other juror was available to take his place, the trial was unable to start.
Defence lawyer David Jones, QC, said McAllister had attended for two previous days without being selected, and was told no jury trials were scheduled for Wednesday, which was confirmed by an affidavit from the court manager.
Based on that information, McAllister, an engineering consultant, had made arrangements to return to work, as he was concerned about issues at a Palmerston North site and wanted to join a site visit on Friday.
Mr Jones said McAllister hadn't been allowed to fully explain his reasons for not being able to serve, and when he refused the oath, he was answering honestly that he felt unable to impartially serve because of his work concerns.
He said McAllister then changed his mind and offered to serve because he had "worked out his affairs in his head" and would serve to avoid a trail being delayed.
Mr Jones said the 10-day sentence was unjustified, and if one or both of the contempt counts were upheld, a discharge without conviction would be sought.
The Crown's Mathew Downs said the reasons being given for McAllister refusing the oath were not the reasons given in court at the time.
He said his actions were a calculated attempt to avoid being on a jury, and as such the sentence was fair.
"Clearly if a significant number of jurors would take it upon themselves to say 'I'm not going to sit' then the system would collapse."
But Mr Downs accepted that the second contempt count, which related to McAllister changing his mind and agreeing to serve, was "awkward".
Justice Lang reserved his decision.
If either of the contempt charges are upheld, a second appeal will be heard to consider arguments for discharge without conviction.
- APNZ