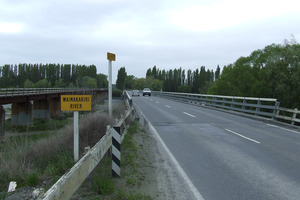 A 21-year-old Christchurch man killed while riding in a buggy yesterday afternoon may not have been wearing a seat belt.
Sergeant Mike Brooklands of Kaiapoi police said the man was a passenger when the vehicle crashed in a dry bed of the Waimakariri River in Canterbury about 4pm.
"The vehicle was being driven by his friend ... in the 4WD and motorbike recreational area. They've hit what is described as a large pothole which has caused the vehicle to roll.''
The buggy was being driven by its owner, a 20-year-old man, who was not injured in the accident.
Mr Brooklands was unable to say whether the 21-year-old, who was dead by the time emergency services arrived, was wearing a seat belt.
"We know that the driver's one was on but we can't confirm whether the passenger's one was on or not.
"They were wearing crash helmets.''
The two friends had been at the off-roading site "for a considerable time'' using both motorbikes and the off-road buggy. They were with a larger group of friends, who had been taking turns driving the buggy, he said.
Several statements had been taken from witnesses, however it was too early to say whether charges would be laid.
The serious crash unit was investigating and a vehicle inspection was underway.
Alcohol was not a factor in the crash, Mr Brooklands said.
- APNZ