Police ignored murder details witness passed on in 2003, claims informant.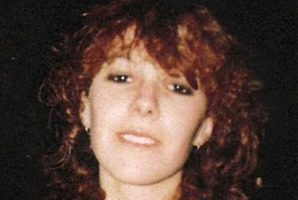 A career criminal confessed to friends he stood guard while Jane Furlong was murdered and helped dispose of her body.
Police have interviewed the friends in the time since Furlong's body was found at a remote Waikato beach a year ago in what could be a key break in the 20-year cold case. But the men say they told police about the confession 10 years ago and wonder why they're only showing interest in it now.
They say a 39-year-old, who cannot be named, told them separately he was present while two men killed Furlong in a cemetery on the corner of Karangahape Rd and Symonds St. He named the two men responsible and said they had buried her body.
Geoff Mackley and Nicholas Whall passed everything they knew to police in 2003, who interviewed the man in Mt Eden Prison.
Detective Senior Sergeant Paul Newman said this week the information "did not advance the inquiry" back then.
But with a renewed focus since Furlong's body was discovered, detectives have shown new interest.
Mackley, a news cameraman, said he felt claims were not taken seriously by police in 2003. "I think they completely ignored the whole thing because he didn't think any of it had any credibility."
Whall, a boatbuilder, said police never followed up his initial statement. "[The friend] told me that he was there when she got killed. What he said was for real. There was no way he was making this up. I spoke to police about it and they didn't even come and interview me."
In March this year, detectives arrived at Mackley's door wanting to discuss the case. When he told the detectives he had already given the information to police, they appeared surprised.
"I said, 'but you've already got this information, you've had it for 10 years, including the names of the people who did it'. They looked at each other gobsmacked." Mackley says he was then asked to sign a statement omitting any mention of his 2003 police interview.
Police also went to the home of Whall's parents a month ago.
"They said my name had been passed on to someone and they started looking into it again."
Furlong's remains were found on a Port Waikato beach, more than 100km from where the confessor claimed to have buried her at Woodhill Forest. Mackley believes there could be explanations for this, including the body was moved.
Furlong's mother Judith said the initial police response after her daughter disappeared was appalling.
"Twenty years ago they were terrible. It was as if it wasn't serious. It's only since they found her body that they have taken this seriously. The police team now have been good and I believe they are very focused in closing it."
Detective Senior Sergeant Newman, second in charge of Operation Darlia, said this week the information was revisited to see if it matched what was now known.
"Aspects of the information originally supplied were found to be factually incorrect. The information has been added to the mix but police will not comment on specifics of the inquiry at this time."