Irradiated tomatoes and capsicums could be on sale in some NZ shops from Saturday.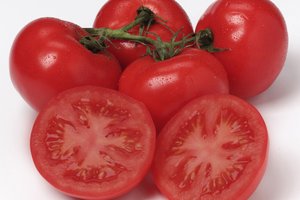 The two dominant supermarket chains - and McDonald's - are steering clear of irradiated Australian tomatoes, which are expected on Kiwi shelves this week.
As reported by the Herald on Sunday in June, the Ministry for Primary Industries has changed import health standards to allow radiation-treated tomatoes and capsicums in. They are subjected to gamma rays, generated from radioactive Cobalt 60, to kill Queensland fruit fly.
Foodstuffs does not plan to stock the irradiated vegetables, although it is possible individual supermarkets may end up with the veges on their shelves, says spokeswoman Katherine Klouwens.
A Progressive Enterprises spokeswoman also said the company had no plans to sell the tomatoes or capsicums at its outlets.
"As with any product, supply and demand can change. But at this stage we are comfortable with our existing supply."
McDonald's spokesman Simon Kenny said the fast-food chain did not import tomatoes, and had no plans to. "McDonald's gets all its tomatoes from hothouses down in the Pukekohe area."
It is not known which importers will handle the veges. Fresh Produce Importers Association chief executive Kevin Nalder said four or five were interested in importing them, which they could do after the final appeal notice on the rule change ended this week.
The produce could be on shop shelves by Saturday.
Between 300,000 and 400,000 cartons of tomatoes usually crossed the Ditch each year, Nalder said.
"There's definitely a demand there, it's just a matter of how much."
Not everyone is keen, though. The European Food Safety Authority is investigating the safety of irradiated food, and Horticulture NZ chief Peter Silcock has expressed concerns about the practice.
Nalder dismissed those concerns and said irradiated mangos and lychees had been coming into New Zealand for a decade.
Tomatoes New Zealand chairman Alasdair MacLeod urged food retailers and the hospitality sector to ensure customers knew where irradiated tomatoes were sold or served, as required by the ministry.
"We are asking all food and hospitality retailers, including catering companies, to understand the responsibility they now have to their customers. They must work to clearly label their irradiated produce at point of sale and on their menus ... to avoid any public confusion."