$156,000 of the spoils allegedly used to pay reparation to other victims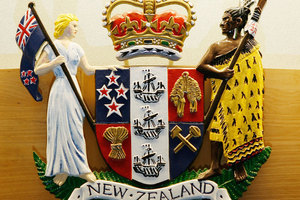 A man charged with defrauding elderly people out of around $156,000 allegedly used some of the spoils to pay court-ordered reparation to previous victims.
Steven Francis Younger, aged 45, appeared in the North Shore District Court yesterday on eight charges of obtaining by deception and one of breaching the terms of his bail by applying for a passport when he had been ordered not to.
He was arrested on Thursday at a dairy farm where he was working as a sharemilker.
It was alleged that Younger defrauded an 80-year-old Helensville man out of $70,000 and swindled the rest from a Taranaki woman in her mid-70s.
The court heard that over a 10-month period, Younger became friends with the 80-year-old and bonded over a "passion" for horse racing.
After finding out that the pensioner had substantial savings, Younger told him he could invest the money for him through his sister, who he said worked at a bank.
He claimed she had a "special code" to access a higher interest rate.
The victim gave Younger $30,000 in cash and later handed over $40,000 in Bonus Bonds to invest in the bogus account.
When the victim realised the money had not been invested he contacted the police.
Younger allegedly ripped off the other victim after befriending her at a church group in New Plymouth.
He asked her for loans and promised to pay them back, but police say he made no effort to return the money.
Yesterday, Community Magistrate Dianne Hale read the police summary of facts in court and revealed Younger allegedly used money he took from the 80-year-old to pay reparation to a victim of previous offending.
She confirmed that he had been on bail in a case before the New Plymouth District Court when the alleged offending occurred.
His lawyer Jeremy Bioletti told the court he would defend the current charges.
It is understood that Younger has claimed the money from the victims was a loan that he was paying back. The court heard he had paid back $18,000 to the Helensville victim as of yesterday.
Furthermore, he claimed that he only applied for a passport after he was told that his - which he had surrendered to the district court as a bail condition - had been "lost".
Mr Bioletti applied for bail for his client, saying he was not a flight risk and had a good track record of attending court when he was supposed to.
However, the police strongly opposed bail on the basis that the offending was serious and there was a risk Younger would interfere with witnesses.
Mrs Hale said: "Mr Younger, I am convinced that bail should not be granted."
Younger was remanded in custody and will reappear before a District Court judge on Tuesday.