ESR points to laborious work on Burdett killing and high number of serial rapes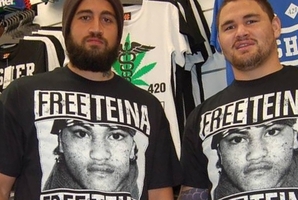 Government scientists say the three-year delay in linking a serial rapist to the rape and murder of Susan Burdett was because of laborious DNA techniques and an unprecedented workload because two serial rapists were active in Auckland at the same time.
Police had asked Environmental Science and Research in 1992 to compare DNA from semen left by Ms Burdett's attacker with samples from three other rapes they had "concluded" were by the same offender.
Malcolm Rewa was eventually scientifically linked to three of the four rapes but the first document noting a link is dated May 1995, almost a year after Teina Pora was first convicted of being a party to Ms Burdett's rape and murder.
Police did not disclose to Pora's lawyers that they suspected Ms Burdett's attacker was a serial rapist who had otherwise attacked alone. Criminal Bar Association president Tony Bouchier has said this should have been disclosed.
ESR's head of forensics, Keith Bedford, yesterday acknowledged there was "a very extended period of time" between the police request and confirmation of a scientific link, and that there are gaps in documentation.
He said there had been an intensive review of the material available and searches for anything that might cast light on what was known when.
It was an extremely busy time and DNA profiling was far more laborious than today, he said.
The period around Ms Burdett's murder in 1992 had seen an unprecedented number of intruder sex attacks that eventually resulted in the capture of three serial rapists including Rewa.
Extracting DNA from a single sample in the early 1990s could take months, Dr Bedford said, and this had to be repeated for each sample before comparisons could be made.
"So although it was possible to look for the same DNA result from different cases, it was a very manual process and it was much more difficult [than today when] the results can be expressed in a string of numbers which are searchable on a database."
The National DNA Profile Databank set up in 1996 and the adoption of an improved DNA process, second-generation multiplex, were prompted by "these two unprecedented strings of intruder sexual violation cases".
Some police requests involved looking at a list of suspects for case A and comparing them to samples from case B and case C, an enormous amount of work for a process that was "painstaking and slow".
"Were we unlucky? Could we have put the pieces together earlier? If things had turned out differently, perhaps."
Dr Bedford noted that at the first Pora trial it was very clear the DNA from the semen on Ms Burdett's body was not from Pora.
Pora was convicted of rape and murder at a retrial in 2000, after the semen in Ms Burdett's body had been linked to Rewa and Rewa had been convicted of her rape. Two Rewa juries could not decide on murder.
Pora, who is in his 21st year in jail, is preparing to seek leave to appeal to the Privy Council, based on new expert evidence on false confessions and criminal profiling that concludes Rewa alone committed the crimes.
The police position is that Rewa, Pora and an unknown third man were involved.

What now?
• Pora's case has gained a much higher profile since Police Association president Greg O'Connor called for an independent inquiry in the Weekend Herald last Saturday. Warriors players Ben Matulino and Russell Packer have been spotted wearing "Free Teina" T-shirts and Prime Minister John Key and Justice Minister Judith Collins have been asked to intervene. Mrs Collins says she cannot order an inquiry while Pora's legal team continues to pursue legal action.
• Pora's team have put aside an application begun two years ago for the exercise of the Royal Prerogative of Mercy, a process by which the Minister of Justice can investigate and make a recommendation to the Governor-General who can grant a further appeal or a pardon. His lawyer said that might have taken another 18 months.
• They are instead pursuing what they hope will be the quicker route of an appeal to the Privy Council and aim to file an application next week to seek permission from the English court to appeal. If granted, a hearing could take place in six months.
• The change has created a funding vacuum because the Government has asked that they first apply to the Privy Council before it decides whether to grant legal aid. They may consequently seek public funding.