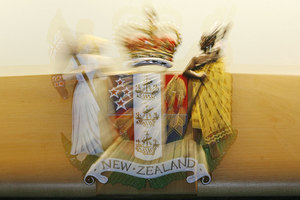 A highly experienced judge took mercy on a drink driver today after being told "the worst story I've ever heard in court".
Brett Phillip Evans sobbed in the dock at Christchurch District Court as his lawyer relayed how his client's life had "hit rock bottom".
Evans, 47, was at work on June 5 this year when he was hit by a digger and left badly injured. Horrified workmates decided to take him out that night for an apologetic drink.
Later on, Evans was caught by police driving on Berwick St, Christchurch with an excess breath alcohol reading of 127mg per 100ml of blood. The legal limit is 80mgs.
He pleaded guilty today, but defence counsel Nick Rout said Evans' conviction was a minor matter compared to what else was plaguing his life.
His brother-in-law had died in the Pike River coal mine tragedy, and Evans' family home had been badly damaged in the Christchurch earthquakes. The father-of-four also told his lawyer that medical tests had found swollen lymph nodes which could indicate he has lymph node cancer - giving him a maximum of two years to live.
"His life really has hit rock bottom," Mr Rout told the court.
The public gallery listened in quiet amazement as Evans' litany of bad luck was recounted.
The lawyer said he was broke and not in a position to pay a fine or do community work because of his work injuries.
"I think this man has suffered enough."
Judge Phillip Moran agreed.
He told an upset Evans in the dock: "Well, Evans, that's the worst story I've ever heard in court. This is a case where justice must be tempered with mercy."
Evans was disqualified from driving for six months and allowed to go.
- APNZ