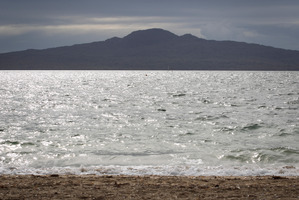 The engines of a ship carrying a cargo of bananas into Auckland this morning failed as the vessel entered the Rangitoto Channel.
Engines on the 144m Triton Reefer gave out about 6am and its pilot weighed anchors to await help.
Ports of Auckland sent two tugs to its aid.
"It lost power for some reason. The pilot went in to textbook procedure, took it to safety, dropped both anchors, and called the tugs in," a ports spokeswoman said.
"The tugs made fast and the engineers on board the ship rectified the problem and started it up again."
It made its own way to Jellicoe Wharf container terminal where its cargo of bananas is being unloaded.
Fears from the public that it had run aground near Bean Rock were incorrect, a ports spokesman said.
The ship had come from Davao in the Philippines.
It is due to depart for Wellington, its next port of call, tonight.
- APNZ