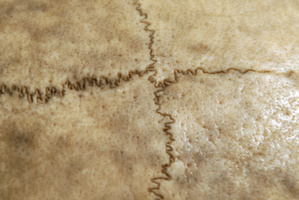 A mummified Maori head will be returned to New Zealand after spending more than 150 years in a British museum.
The Toi moko arrived in Britain in the 1840s and has since been kept at the Warrington Museum in Cheshire.
It is one of more than 650 Maori ancestral remains that are housed in overseas institutions, Te Papa repatriation manager Te Here Kiekie Herewini said.
A formal letter from Te Papa to Warrington Museum in 2003 started the repatriation process, he said.
However, it had taken until now for the relic to be returned because the museum and the Warrington Council had to agree to the process.
Te Papa had sent letters to "quite a number" of museums and different institutions around the world for the return of the heads, Mr Herewini said.
The majority of the mummified heads left New Zealand between 1770 and about 1840.
"Many are associated with intertribal warfare and the enemies' heads were traded by the victor iwi or tribe and they were traded off to collectors and traders.
"They ended up in museums in Australia, the United Kingdom, other parts of Europe, the United States and Canada."
Te Papa was still negotiating with Warrington museum on the return date for the head, as well as in talks with four other museums in the United Kingdom for repatriation of remains they had.
Once they had returned home, tattoos would be studied and returned to the correct iwi, Mr Herewini said.
"The Toi moko at the moment sit in our wahi tapu, or sacred place, at Te Papa until we're able to gather more information about where they come from in the country."
Warrington Museum manager Janice Hayes told the Guardian the head was not on display.
"Because these Toi moko are so sacred to the Maori it is regarded as an insult even to show a photograph of one and the museum removed the head from public view many years ago."
Warrington Council's executive board member for leisure, community and culture, Kate Hannon, said they were proud to have had the Toi moko in the museum.
"There's a lot that can be learned from artefacts like this. But we think it's right and proper that the head should be returned to New Zealand."
- APNZ