Kiwi volunteer Rachel Skeates is documenting her work with Solomons people as they rebuild.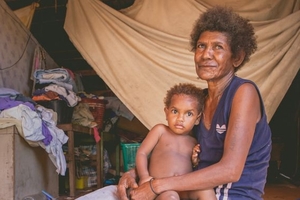 Six months after a deadly tsunami tore through villages in the Solomon Islands, those left behind have started to rebuild their lives away from the beach.
On February 6, a magnitude 8.0 earthquake struck the Solomons, setting off a tsunami that surged 500m inland.
Ten people - including elderly villagers and one child - were killed. Dozens of people were injured and up to 3500 lost their homes.
Kiwi woman Rachel Skeates is among those helping with the rebuild.
The 27-year-old from Lynfield, in Auckland, has been in the nation for the past two months, volunteering for World Vision and Volunteer Service Abroad.
She has seen people at their weakest, but has also helped those determined to move forward.
"From my experience, there is a lot of fear. A lot of them have relocated up to the hills and further away from the coast.
"The trauma is still being felt, especially when there's an aftershock or quake. The fear creeps up in people's minds."
Miss Skeates has worked extensively in Temotu Province - formerly known as Santa Cruz Islands Province - on the eastern side of the country.
Several villages in the region were destroyed and in one village alone, Venga, seven people were killed.
"When I was out in Temotu the week before last, there was an earthquake and that had people and even me going. You just realise how vulnerable people are in that situation. You don't know what is on its way and how quickly it's going to happen."
Miss Skeates, an amateur photographer, is documenting her work through images. It is one way of connecting with people and hearing their stories, she says.
One woman she photographed told of her family's lucky escape. They watched from a mountaintop as the water headed for their village, destroying everything.
"It's very inspiring working with them. It reminds you of what's important in life. Just being around that kind of resilience ... it just brings you back to reality."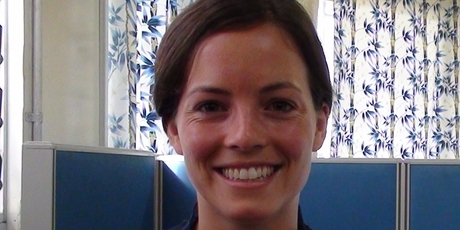 Miss Skeates helps with various tasks, such as disaster risk reduction, water and sanitation programmes and health and education initiatives.
Such initiatives include a $125,000 radio service launched in March by World Vision New Zealand and the New Zealand Aid Programme to help warn people in remote areas if a tsunami is imminent.
World Vision Solomon Islands country programme director Dr Andrew Catford, who has lived in the Solomons for the past four years, said having volunteers such as Miss Skeates in the field helped locals immensely. "It lets them know that there is always help available.
"We certainly have heard people's stories and spoken to those who have lost loved ones and we feel their loss."
Miss Skeates will remain in the Solomons until next May.