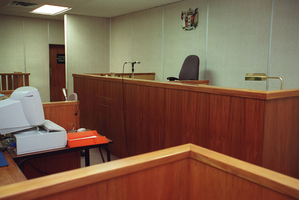 A lawyer struck off over accusations of stealing nearly $3 million from clients has had 33 criminal charges laid against him.
John Milne, a 78-year-old lawyer from Dunedin, had been under investigation by the Serious Fraud Office over alleged long-term fraud.
Today, the SFO confirmed the criminal charges, which include theft by a person in special relationship, have been laid at Christchurch District Court.
The charges claim Milne elicited money from clients or associates on the premise that he would invest that money and pay them a return on their invested funds.
The SFO alleges that none of that money had been invested and that some early investors had been repaid with monies received from later clients.
It is believed that Milne operated the scheme from 1991 to 2012 and relate to approximately $2.8m.
Milne had a client base in Dunedin derived from his previous legal work in a sole practice there.
"A sad fact of this case is that a significant number of Mr Milne's clients were elderly and vulnerable people, often widows living alone," said SFO acting chief executive, Simon McArley.
"We remain deeply concerned for these victims, who have lost their investments at a time in their lives when they should be living comfortably."
A complaint to the SFO was received from the New Zealand Law Society Otago Standards Committee regarding Milne's activities around client funds in June last year.
In April, a Lawyers and Conveyancers Disciplinary Tribunal decided to strike him off its roll of barristers and solicitors.
Standards committee lawyers argued he was not a fit and proper person to be a lawyer and should be struck off.
The tribunal panel agreed, concluding after a short hearing that Milne had breached trust and fundamental obligations of a lawyer, causing substantial stress to clients.
New Zealand Law Society President Chris Moore said the alleged gross abuse of trust was "reprehensible".
Last year, Dunedin solicitor Alistair Paterson launched an "affected persons' register" to collate the names and extent of loans made to Milne.
Milne was adjudged bankrupt in the High Court at Christchurch last November.
He had his own Dunedin legal practice from 1960 until it was bought out by another local law firm, Craig Paddon Law, in 2008.
He worked in their Christchurch office from 2008, but left in June last year.
- APNZ