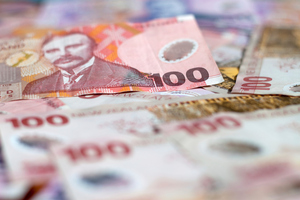 The owner of the Bealey Hotel has been ordered by the Employment Court to pay a long-serving former employee $3000 damages for what amounted to constructive dismissal.
Employment Court documents show the restaurant employee, Frances Newman, had threatened to "bad mouth" the owners of the hotel, but her boss Debbie Decker got in first, circulating an email throughout the Arthur's Pass and Otira communities slating Mrs Newman's work ethic.
Mrs Newman, a pensioner, had worked at the Bealey for 20 years, three of those for the Deckers. She had informed her new boss that she would be retiring as soon as she had saved enough money to buy a new car. She later purchased a car and did not mention retirement again.
Annoyed because she was receiving reports of Mrs Newman being rude and declining to serve customers, Ms Decker asked her when she was actually going to retire, saying she obviously did not like serving people.
Mrs Newman swore and stormed out, telling the assistant manager on the way that she had been fired.
She also threatened to run down the owners of the hotel for the way she had been treated.
In response to this, Ms Decker circulated an email saying that she always conducted herself with "kindness, care and thought for others" and had been stunned by the "venomous and nasty threats" emanating from Mrs Newman.
In the email she accused Mrs Newman of "poor customer service and frustrating inability to follow directions".
That night she composed a long and more conciliatory email to Mrs Newman, asking when she intended to return to work, but received no reply.
Mrs Newman instead took the case to the Employment Tribunal, alleging that she had been unfairly dismissed and publicly insulted. She sought reparation for lost wages and unlawful dismissal.
Employment Tribunal adjudicator Greg Wood said the wages claim had no basis because there was a lot of other work available in the area in motels and restaurants, but Mrs Newman did not seek work.
However, Mr Wood did accept that she had been unfairly dismissed.
He set the reparation figure at $4000 but deducted 25 per cent because Mrs Newman's "blameworthy" actions had set the ball rolling.
- The Greymouth Star