Rental company chasing house's previous occupier uses a locksmith to gain entry.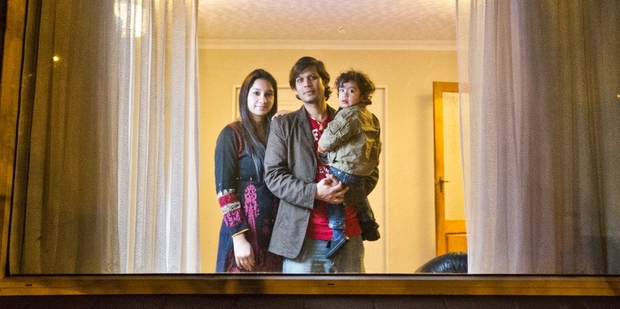 A new homeowner in West Auckland was in "total shock" when he found a note on his dining table from people who had entered his home with the help of a locksmith.
A re-possession notice was left by staff of DTR Thorn Rentals at the Henderson home of Shish Rawat, 32, seeking payment of $210 for a Sony PlayStation and other gadgets, which was owed by the previous occupants of the house.
"Please contact us as we have entered your premises," said the note, which gave three contact phone numbers and was addressed to a person unknown to Mr Rawat, who is an insurance sales adviser.
"I was in total shock and tried contacting the company and also the police, but was told that there was nothing we could do as it was standard practice," said Mr Rawat, who had moved in 10 days earlier.
"I cannot believe that people could just walk into someone's property just like that, and feel that our privacy has been violated."
DTR's Henderson branch manager, Cliff Webb, has apologised to Mr Rawat and given him a $500 shopping voucher as a "gesture of goodwill".
The company told the Herald what happened was "regrettable" but it had acted within the law.
The Ministry of Business, Innovation and Employment said Mr Rawat would have been within his rights to complain to the police if he had suffered damage, or to file a claim against DTR in the Disputes Tribunal.
"The right to repossess is contractual and is between the seller and the debtor," a spokesman said. "If the debtor no longer lives at the address, DTR's actions were unlawful."
By law, a company could enter the premises if the debtor was not at home - although this must not be done in an "unreasonable way" and only between 6am and 9pm Monday to Saturday.
But the right to enter ended when the debtor left the property, the spokesman said. "DTR should have confirmed that the debtor still lived at the address before entering."
DTR managing director Mark Spring said DTR had made attempts to verify the address of the debtor, and received no advice from Mr Rawat that he was the new occupant.
"In the two weeks [before entering the property], we physically visited the site leaving an urgent action card in the front door jamb, warning of pending repossession action.
"Whilst our internal investigation indicates that we've operated in good faith and within the law, I realise that will do little to provide comfort to Mr Rawat who will understandably feel violated as a result of our action," said Mr Spring.
"We certainly appreciate the emotional distress ... which is why we have reached out to him, once again extending our apologies and gesture of goodwill."