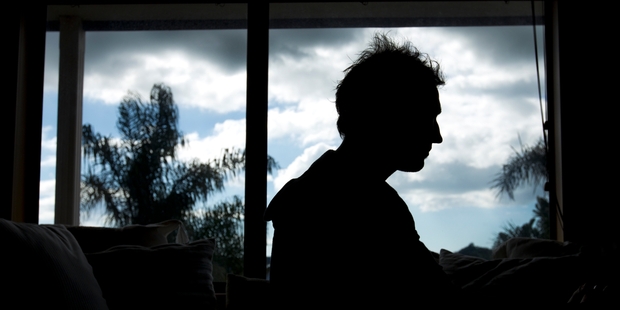 When Brett Heginbotham found himself in a police cell, being told he had just robbed a dairy at gunpoint, he knew his addiction to legal highs had reached its lowest ebb.
The Tauranga 28-year-old, who is to be sentenced this month after holding up a city superette in May out of desperation to get high, has spoken out in the hope that others will be spared his ordeal.
A tearful Heginbotham told the Herald yesterday he was "sickened" that the products were still being sold at some stores - and wants communities across the country to ban them with powers provided by new laws.
"If I could save any family going through what my mum and dad had to go through ... to see their good kid do this ... it just breaks my heart."
He had recently quit drugs when he began buying legal highs late last year to help him cope with anxiety issues.
"There were probably better ways to deal with it than synthetic cannabis ...
but thinking they'd sell something like that over the counter ... you wouldn't think it would lead to something like this."
His dependence quickly grew.
"I'd just have a cone and it would ease those anxieties ... but it got to the point where I was just using it constantly all day."
Heginbotham said his heavy use changed his personality, to the point he was no longer socialising and he had lost the colour in his skin.
He was "out of his mind" when he walked into Lenz Superette with a pistol on May 27, and left with five packets of cigarettes and 253 packs of synthetic cannabis. Police caught him at a motel soon after.
He now couldn't understand how manufacturers could sell the products, describing it as "profit-mongering".
"They don't care what it's doing to people. How can they not see the outcry in their general communities?"