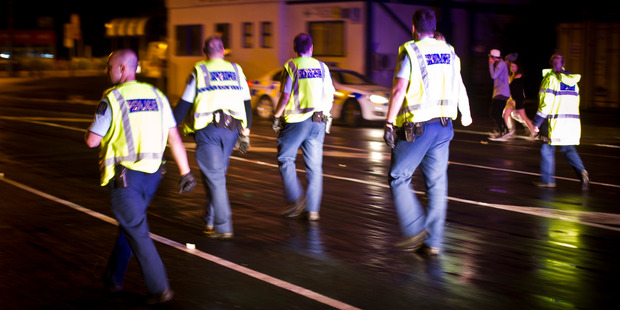 Stories making headlines around the regions include a woman who threw herself into oncoming traffic to escape her attacker and an assault at a party that went viral on Facebook causes havoc in the Hawke's Bay.
A woman ran into a busy Rotorua road and risked being killed by a car to escape a man who was assaulting her.
A party at a Napier house went viral on Facebook, attracting hundreds of drunken youths and ending in mass fights.
Police have seized millions of dollars worth of assets from Bay of Plenty criminals.
A Rotorua mum says she will struggle to get over finding a half-naked man in her children's wardrobe.
Hinewhare Harawira apparently bared her backside to her neighbours in a Waitangi street last year.
An early morning joyride ended with a trio of occupants arrested in Dunedin.
Central Hawke's Bay horse riders are concerned about losing walkways traditionally used to exercise their horses.
Northlander Wayne Le Grice's hen Henrietta continues to pop out huge eggs.
A Wanganui man has spent 12 hours in a hut counting animals at an African waterhole for the Cheetah Conservation Trust in Namibia.
A Rotorua woman who grew and sold cannabis did so to help her sick granddaughter, a court has heard.
A much-loved Featherston community benefactor and chef has died.
A young Dunedin singer is heading for the top of the music world.
And finally, a Masterton schoolboy band have landed a "plum gig" as opening act of The Datsuns.
Other stories making headlines around the regions include:
Man jailed for lighting house fire
Solar panels shine a light on energy
Weekend storm precedes calm spell
Kevin Page looks at shopping for the missus.
Dads worry over recalled baby milk.
Air force displays old and new.