What led Edwin Linder to live as a homeless person? His devastated family speaks out.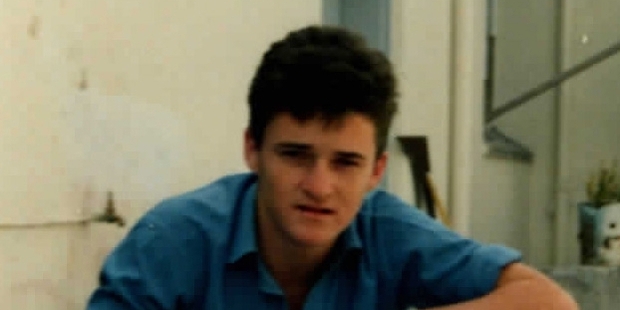 Homeless man Edwin Linder survived life on the dangerous streets of South Africa, and a near-fatal beating in Sydney, before he settled in Auckland's CBD.
It was his father's worst fear that Mr Linder would die living rough, but he never expected it to happen in New Zealand.
Mr Linder, 42, was brutally attacked in his "possie" on Mills Lane near Queen St about 2am last Wednesday.
He died in Auckland City Hospital just after 5pm on Saturday.
A 17-year-old has been charged with wounding with intent to cause grievous bodily harm, but could face more serious charges depending on the results of a post-mortem examination today.
"It's terrible what's happened to him. He lived on the street by his own choice. He wasn't really homeless, it's just the way he wanted to live," Mr Linder's father, Rex, told the Herald.
"He just liked being on the road. When he was young he used to hitch-hike from Johannesburg to Cape Town.
He used to go all over the show. It wasn't safe but that's what he wanted to do. He'd just up and go, then he'd turn up on the doorstep six months later, stay for a couple of days and off he'd go again ... it was very dangerous, I'm amazed nothing bad happened to him there."
Mr Linder was born in Wanganui but moved to South Africa with his father as a youngster in the 1970s.
"He was a good lad, a really clever person, a sharp mind. He was quite artistic, he could paint and draw," Rex Linder said.
"It stems from when he got into drugs, he never came right. He went to good schools and then he went off the tracks. I've been waiting for this for 30 years. But it's still a shock ... It's been quite devastating for the family."
In 2001 Mr Linder was badly beaten outside an inner-Sydney fast-food restaurant. He suffered serious brain damage and was not expected to survive.
In 2008 he was arrested and charged with burglary, shoplifting and the theft of alcohol from a pub after a mini crime spree in Katikati.
Rex Linder last saw him four months ago.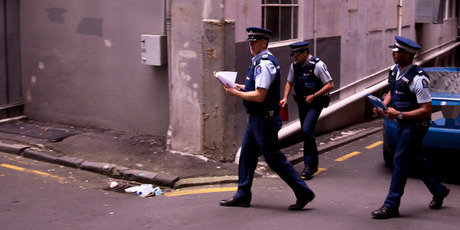 "He was asking for money. When he wanted help, he came to me and I gave him what I could ... I've always been extremely worried.
"You don't expect this to happen in New Zealand. We thought he would be safe here. I know living on the street was Edwin's choice but he was still entitled to live in safety and peace. No one else had a right to interfere with him.
"Everyone liked Edwin, he just had a way about him. He had a nice smiling face. He was a troubled soul but he was very likable."
Stepsister Chantal Verleyen said Mr Linder's death was a "horrific tragedy", causing "unimaginable pain and heartache".
"Edwin was a typical big brother, he taught me how to climb trees, made me swords out of wood, played cowboys and Indians and he would let me follow him everywhere like a little puppy dog.
"I adored him ... I am so saddened that this could happen."
Auckland City Mission homeless services team leader Wilf Holt was saddened to hear of his death.
"He was well liked by everybody. He always had a joke, he always had a smile about him and everyone knew him. No one ever said a bad word about him, because there was nothing bad to say," he said.
"He kept us pretty much at arm's length. The outreach team would see him, pass on messages, chat with him and see what he needed. We tried to encourage him to come in, but no - he was pretty independent."