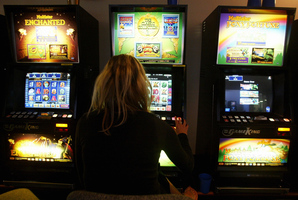 Labour's Trevor Mallard has come up with a series of amendments to a Gambling Amendment Bill, which aims to limit the damage caused by problem gambling.
Mr Mallard says Te Ururoa Flavell'sBbill has been completely gutted by Government members on the select committee, to the extent it now does almost nothing to reduce gambling harm.
He wants to remove all of the select committee's changes.
Mr Mallard is also proposing other changes, including one which would prevent racing clubs profiting from poker machines.
He says the Government is wasting an opportunity to make a real difference in communities.