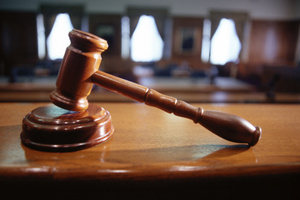 A New Zealand man found guilty of shooting dead his mentally ill stepson in Perth has been spared jail.
Bradley Thomas Daniel Auckram, 52, last week received a suspended prison sentence for his role in the death of his wife's son, Jason Burton.
He was accused of murdering the 41-year-old but a jury in the Australian Supreme Court instead found him guilty of manslaughter.
He was sentenced to four years and 11 months, with the sentence suspended for 18 months.
The court noted Auckram had been diagnosed with throat cancer and needs extensive surgery.
Friends and family in Auckland were relieved at the sentence and said Auckram was a "nice guy" who had been through a lot. It is understood he planned to write a book about the case.
Emergency services were called to Auckram's Perth home in July last year after he shot Burton four times in the hallway following an argument over living arrangements.
Burton had threatened to slaughter the family, leading Auckram to fear for their safety.
He grabbed a hunting rifle to protect himself and shot Burton, thinking he also had a gun.
The court heard Burton, who was on anti-psychotic medication and pain-killers, had only a cup of coffee in his hand when he was killed.
Auckram was born and raised in Auckland and lived in Papakura until his 20s. Auckram's wife, Jacqueline Auckram, 61, said her son resented his stepfather.
"I thought if anything it would be the other way around," she said of the shooting.