Engineers sent for medical tests after being assured work site was safe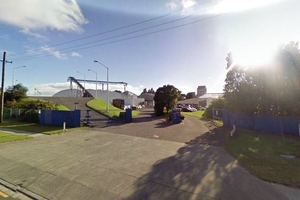 A work site has been shut down after a shock discovery of asbestos, and workers have been sent for medical tests.
A group of engineers in the Bay of Plenty were ordered off the job after a "dust-filled" site tested positive for the hazardous substance.
Page Macrae Engineering workers were replacing a boiler at Dominon Salt at Mt Maunganui last month when the job was suddenly shut down on the sixth day. A specialist contractor was brought in to clean the site and nearby vehicles. The men's overalls and clothing were destroyed.
Dominion Salt chief executive Shane Dufaur insisted it was safety conscious. "There's no major incident here," he said. "We've done everything we can for a potential incident that's gone no further."
But the concerned father of one worker fears the matter is being played down. He said his son and others worked 10-hour days in the boiler room and were worried about thick dust levels - but they were assured there was no asbestos. "The job started on the Thursday. It was said there was no asbestos on the job.
The question was asked and the response was that there wasn't any."
On Friday the boiler was shut down and the engineers worked through the weekend to remove it.
"There was so much dust around. It was questioned again on Sunday and it was shrugged off, so one of the engineers asked a mate who said asbestos was commonly used in older fire-retardant paper," he said.
"By Tuesday morning, Page Macrae staff were concerned again and demanded a test. Dominion Salt apparently sent the sample away to a lab in Auckland and the test came back that afternoon confirming brown asbestos."
He said the men had chest X-rays and a baseline lung-capacity test - and will now have annual X-rays to watch for any decline in their health.
The father, who does not wish to be identified, is concerned for his son's future: Asbestos exposure can lead to breathing difficulties or cancer but symptoms may not become apparent for decades.
"How is this going to change how my son spends the rest of his life, always having to wait and see? I'm pretty pissed off, to be honest."
Page Macrae general manager Mike Lehan did not want to discuss the situation. "We are dealing with it internally and as far as I'm concerned, that's as far as it needs to go - so I've got no concerns."
Rob Campbell, of Letts Buildings, had two builders working on the job for a day and was impressed with Dominion Salt's response.
"We just had to pull an end off the building so asbestos wasn't a major problem - but apparently inside, the paper under the existing ceiling contained asbestos," he said.
"It wasn't on any plans and nobody knew anything about it."
He said he was aware there was asbestos in the roof but had never heard of it being in paper.
A spokesman for the Ministry of Business, Innovation and Employment said the department was making preliminary inquiries.
Retired builder John Beamish, 72, suffered asbestos-related illness and said he found it incredible that any work site these days might expose workers to contamination.
In another incident, four people were put through decontamination after an asbestos scare at Waikato Hospital on Friday.
It's believed asbestos lining was dislodged after an electrician had pulled down a light fitting.
Three contractors and a hospital staff member were put through the hospital decontamination unit before the fire service handed the site back to hospital management.