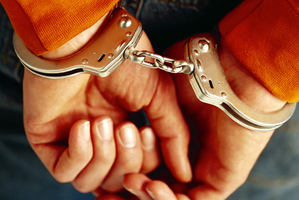 Are the criminals who appear in our courts a bunch of badly dressed, poorly spoken layabouts, as Judge Callander complains, or are they victims of a hostile system?
We have a government that talks about reducing crime. One way to do that is to get rid of the causes of crime.
Gambling and alcohol are underlying factors in producing so-called criminals. For the Government to issue licences for more poker machines in consideration for building a convention centre doesn't look right.
It's frustrating. But there are other frustrations, too.
Lately I've been very concerned about D Block at Auckland Prison in Paremoremo, where about 30 people are effectively kept in cages for 23 hours a day, sometimes for years on end. It's effectively solitary confinement.
As a result, a lot of the prisoners become psychotic and when they are let out - or before - they hit or stab someone and people say: "There's those naughty criminals at it again."
The human mind can't take that treatment for that length of time. They're not getting sunlight or clean sheets. They're often in the same clothes for months.
Some have access to the library, but others would be illiterate.
The philosophy of D Block is to take away all privileges so prisoners have to earn them back, one at a time.
People might think it's namby pamby to worry about things like this but it's all part of treating people humanely. If you don't, what are you releasing back into the community at the end of their sentences?
It's contrary to United Nations rules relating to prisoners and it's awful. I don't know how New Zealand can tolerate it.
- extract from Grumpy Old Men
• Peter Williams is a prisoners' rights lawyer