Smart bargain-hunters factor in the cost of petrol and their time finding low prices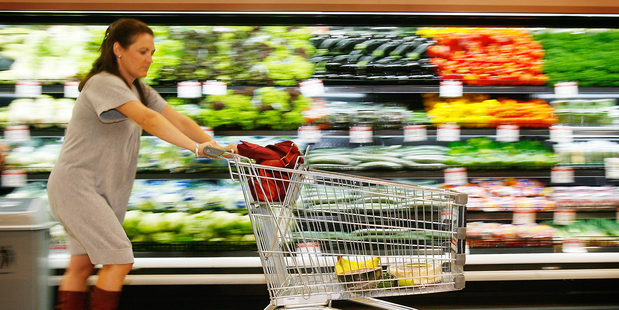 People on budgets are often told to shop around. But if you've recently been short of time and popped a new appliance or stationery item in with your groceries, don't feel guilty - you may have saved money.
A Herald on Sunday survey has revealed that you may save on food such as meat if you buy from a specialty shop but, for medicines, hardware, kitchenware, stationery and appliances some of the cheapest prices are at supermarkets.
We compared a selection of Countdown prices to those at Briscoes, Dick Smith, Warehouse Stationery, Bunnings, Mitre 10, the Mad Butcher, a fruit and vege shop and some pharmacies.
Where a product was a brand not stocked outside Countdown, we chose the cheapest comparable item.
Formula 44 cough syrup that sold for $14.49 at Countdown was $22.99 at Newmarket Pharmacy. A 10-pack of Lemsip Max that was $11.99 at the supermarket was $24 at Unichem Mt Eden.
Microwaves, irons, kettles and even hair straighteners were cheaper bought with the weekly groceries. A ream of Canon A4 paper was more than $1 cheaper at Countdown than at Warehouse Stationery.
Garden shears were a lot cheaper at Countdown but Yates fertiliser was dearer. Bunnings offers a "lowest price guarantee" but the items must be identical, so the shears did not count.
A 500g pack of Blitzem slug repellent came in at $4.29 at Countdown and $3.34 at Bunnings in Constellation Drive, Mt Roskill and Kaikohe.
There was also no immediately obvious trend in kitchenware - a 30cm wok and 24cm frypan were cheaper at Briscoes than at Countdown but a coffee plunger and wine glasses cost more.
Raewyn Fox, of the NZ Federation of Family Budgeting Services, said her advisers told clients to shop around only if it would not cost them more. "They have to have transport and the cost of petrol has to be taken into account."
Our survey showed some fresh fruit and vegetables were cheaper at Countdown than at an independent fruit shop but Fox said they would likely not last as long.
She said the best place for fruit and veg was a Saturday morning market. There, people could buy in bulk and it would be fresher and better quality.
Fox said she was not surprised medicines were far cheaper at supermarkets. "They buy in bulk. You've just got to be careful with the quality. You don't want something cheap that won't fix you. Sometimes when people have a lot of debt, and a lot of kids, they don't have that awareness."
She said customers who bought household appliances at supermarkets had the same rights under the Consumer Guarantees Act as shoppers at Noel Leeming or Harvey Norman. "But if you've paid a lot less, it might not be reasonable to expect it to last as long."
Jason Bell, of Noel Leeming, said well-known brands put more money into research and development. The quality of things such as the plastic they used would often be better than a house brand's. "Anybody who sells an appliance is our competition but we're appealing to different customer bases."
He said Noel Leeming had a $29 Kambrook kettle, only slightly more expensive than Countdown's.
A Countdown spokeswoman said it aimed to provide a wide range of products to meet customer demand.
"Our customers have responded to the convenience of having items such as appliances available in store to purchase while they do their grocery shop and we work with our suppliers to offer the best prices we can."