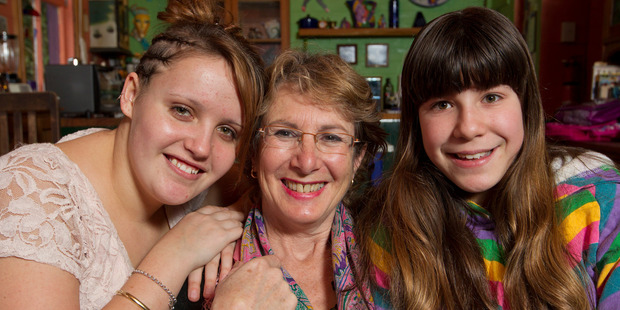 Unmarried Kiwis are no longer able to adopt Russian children because New Zealand has legalised gay marriage, devastating an Auckland woman who was months away from bringing home a baby girl.
The 36-year-old single woman was in the final stages of a three-year adoption process and had already set up and decorated her daughter's room.
But she received the heartbreaking news that President Vladimir Putin had banned adoption of children by gay couples and single people - even if they are heterosexual - from countries which allow same-sex marriage. It affects 14 countries.
The number of affected potential adoptive parents is likely to be small but is expected to grow once New Zealand's Marriage Equality Bill takes effect on August 19.
Until now, Russia and India were the only two countries Child, Youth and Family worked with that accepted applicants who were single, with an exception for children who had medical or developmental conditions.
But India still has restrictions - it only allows adoption by single women of children aged between 5 and 10.
About 700 Russian orphans have been adopted by New Zealanders since the 1991 collapse of the USSR. There are thought to be 800,000 children in state care in Russia, mostly living in orphanages.
A former school teacher, who did not want to be named for fear of ruining her chances of adopting, was ready to be matched with a child and fly to Russia to meet her.
Speaking through tears, the woman said she had been in relationships with men in the past but they hadn't worked out, so in 2010 she started looking into adoption.
"We're lucky as women because we can be on our own and I'm successful and happy and content. And the one thing that was missing was a child.
"And I so wanted to adopt because I figure there are so many children in the world that need a mum and I'd be a great mum.
"It's the most heartbreaking thing I've ever experienced. I don't know how I will ever get over it.
"I've paid off furniture for her, I paid off dolls and books and educational stuff for her and wall displays and bedspreads."
She said she knew gay people faced discrimination daily but she did not expect to be inadvertently affected by same-sex marriage.
"I can't adopt a child any more. We're not talking 'I can't sleep in this bed and breakfast' or 'I can't get married in that church'.
"I'm not against gay marriage ... but who would have thought that this would have happened?
"It's two laws in two different countries and they shouldn't affect me. I'm not gay, not that there's anything wrong with that. But all I've ever wanted to do was this ... I was so close."
The new law came into effect on June 18 and is part of one of several implemented by Putin in recent months, including allowing police to arrest foreigners they suspect as being "pro gay", and outlaw "homosexual propaganda" as pornography.
Labour MP Louisa Wall, who sponsored the gay marriage bill, said of Russia's new laws: "It isn't just as simple as New Zealand passed marriage equality legislation and now this person can't adopt a child, actually it's been going on for a lot longer than that.
"I feel for anybody who's in that situation, who has been through that process because obviously they have a need within them, there are children who need parents.
"This is part of an agenda that Russia and other countries are pursuing at the moment. And it's really disappointing."
Once the same-sex marriage law becomes effective, married same-sex couples will be able to adopt New Zealand children.
And Labour MP Jacinda Ardern's Care of Children Law Reform Bill, which has not yet had its first reading, will allow couples in civil unions to adopt.
But she said New Zealand's laws could not influence what restrictions other countries imposed.
"It seems wrong to me that a move by New Zealand to enable equality has led to another country to enforce another form of discrimination. That seems incredibly sad."
A spokesperson for CYF said it sympathised with people affected by Russia's law change.
Wendy Hawke, executive director for the Inter Country Adoption New Zealand agency, said adoption by single people of overseas children was quite small.
"Most countries do not permit single parents to adopt internationally, feeling that children from orphanages generally need two parents, and now Russia has changed its law to come into line with many other countries.
"When you work internationally, you must respect the culture of the overseas countries.
"Officials naturally only want their children raised in cultures that respect the child's birth culture."

Mother tells of love her Russian-born daughters have brought her
Stephanie Cook can't imagine life without her two daughters.
The Wellington City councillor would not have been allowed to adopt Katya, 15, and Nadya, 11, had it been after June this year.
Because she is a single woman from a country that allows same-sex marriage, President Vladimir Putin's new law would have banned her from adopting from Russia. "I think it's an absolute tragedy," Ms Cook told the Weekend Herald.
"I know a number of single women here in Wellington who have Russian children. And Russia was one of the few places that let single women adopt. There's a lot of countries that don't, so it was quite liberal in that regard. It gave people like myself, who are single, the opportunity to become mums and it gives more children the opportunity to be part of a family.
"I can't imagine life without my girls. I absolutely can't. They are just absolute treasures and everybody loves them. These children are so full of life and energy and fun."
Ms Cook brought her daughters home from Siberia seven years ago after a tumultuous two-year process - she was interrogated by Russian police and initially told she could not adopt. The decision was overturned in a Russian court. She visited Siberia three times and spent more than $50,000.
Ms Cook was 50 when she started the process and 52 when she became a mother. "The outlook for children who are raised in institutions is never that great, it's often pretty grim. The prognosis is usually poor academic achievement and poor employment outlook, and often mental health issues, which ultimately are a burden on the state anyway ... "