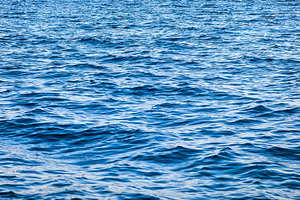 Water safety officials are urging Northlanders to take more care as the region's drowning toll this year has already passed the number for the whole of 2012.
Water Safety New Zealand chief executive Matt Claridge said Northland drownings for 2013 officially totalled seven - two more than in 2012 - with the death of Darrell "Deli" Hamilton-Singh, 46, in the Hokianga Harbour last month.
Mr Claridge said many of the drownings involved people who had lots of experience on the water, and he urged all those going on, in or near the water not to get complacent, but ensure they have taken all possible precautions.
Unavoidable accidents would always happen, regardless of how well people prepared, but such planning reduced the risk level.
"Pretty soon the weather is going to warm up and people will be thinking about getting back in the boat or driving or fishing or whatever, so it's a good time to check all their equipment now rather than the morning they are due to go out," Mr Claridge said.
"But it's also time to have a bit of self-assessment and look at ourselves. What do we need to brush up on? Do we need to do a Coastguard boating course or whatever? Also we need to look at our own competency, health and fitness levels. As we age we can't do things the same way and as fast and easily as before, so we have to take that into account, too - what you can do at 30 is much harder when you are 40 and even harder when you get to 50."
Mr Claridge said several of those who had drowned in Northland this year had plenty of experience in and around the water.
Mario Openshaw, 29, died after being washed off rocks at notorious Whangarei fishing spot The Gap, near Taiharuru, on July 14. On June 2 Wiki Karena, 82, was swept off rocks at The Bluff, Ninety Mile Beach, and drowned. On March 14 Aucklander Alexy Ivanov drowned at Uretiti Beach and 17-year-old Vaughan Hoyle of Kaiwaka drowned at Kai Iwi Lakes.
On February 24 18-month-old Ebana Brough wandered into the Waipapakauri Creek and drowned, and Campesi Gino Huch, 19, a Samoan resident who had been staying with family in Auckland, died after getting into difficulty on January 8 at the Lily Pond on the Waitangi River at Haruru Falls.
For more articles from this region, go to Northern Advocate