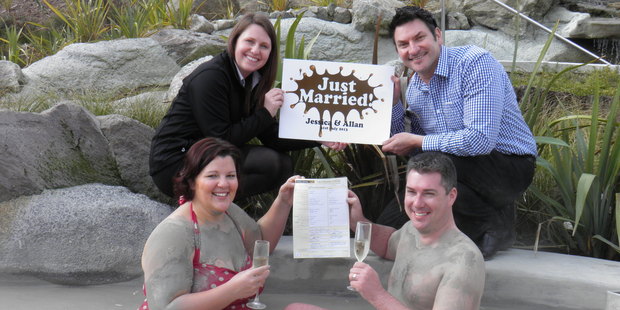 Stories making headlines around the regions today include a wedding of a different kind and a famous crime writer with a big heart.
Newlyweds Allan and Jessica Reid wanted something different.
Famous crime writer Lee Child has given a special gift to fire victim 92-year-old Pearl Sanger.
A Northland farmer is perturbed 86 sheep have been rustled.

An advertising agency wants to help prevent child abuse.
Alcohol is believed to have fuelled a triple stabbing in Taihape.
A Rotorua adventure park has launched a very special attraction in India.
Western Bay churches have joined forces to launch an anti-abortion campaign.
PM John Key urges students at Westbrook School to dream big.
Two crashes within 24 hours in the Bay of Plenty have had firey endings.
The Hamilton City Council is helping residents cross roads.
A stolen Suzuki Swift lived up to its name yesterday.
Artwork donated by the Prime Minister and Tauranga's MP are being auctioned off to raise money.
And finally Watties maintains its position as New Zealand's Most Trusted Icon.
Other stories making headlines around the regions today include:
A new recyclable plastics policy will impact on the Far North's recycling industry.
The Producers are on at Riverlea Theatre.
Monte Pawa Jnr's singing 'sucks' no more.
Double-barrelled shotguns dumped at graveyard.
10 minute car park for Kia Ora dairy.
10 of New Zealand and Australia's top organ students are to meet in Wanganui.
All-star line-up for third annual American Express® Restaurant Month.