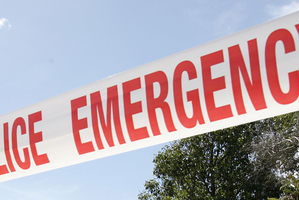 A drug search was halted today after a bomb was discovered at a rural Waikato property.
Police said they and Customs were searching three properties in and around Hamilton today when an improvised explosive device (IED), along with a number of firearms.
A search of one property, which was being carried out in relation to the importation of controlled drugs and associated paraphernalia into New Zealand, was halted while police waited for Defence explosives experts to arrive after the discovery of the device.
District Crime Services co-ordinator Detective Senior Sergeant Nigel Keall said there was no risk to neighbouring properties because of the rural location.
"As a result of our searches so far, a 25-year-old man has been arrested and will appear in the Hamilton District Court tomorrow on 18 charges related to the importation of LSD, Ecstasy and cannabis seeds, possession of drug related equipment and the production of cannabis oil.
"Further arrests are likely and our search will resume once the suspicious device has been removed and declared safe by the Defence EOD (Explosive Ordnance Disposal) experts," Mr Keall said.
- APNZ