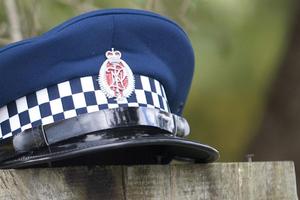 An on-line map to track suspected stock theft has been applauded by a West Coast farmer who lives in an affected area.
Stop Stock Theft, is the country's first on-line map designed to report and track suspected stock theft, in a joint initiative between Crimestoppers, NZX-Agri and the police.
Federated Farmers rural security spokeswoman Katie Milne, who farms at Rotomanu, said the wider Inchbonnie area through to Stillwater had seen a number of animals shot illegally, in some cases close to where families were sleeping.
In 2011, hundreds of stock reportedly went missing from Lake Brunner station, which became the subject of an animal welfare investigation.
"While shoplifting costs New Zealand some $730 million each year, stock theft is reportedly costing the country a further $120 million," Miss Milne said.
"These are massive sums for red meat farmers who are struggling against a backdrop of the New Zealand dollar and difficult market conditions.
"Stock theft, also known as rustling, is a low blow because once you lose stock you cannot replace them. They are gone and it robs your farm business of vital income."
The website allows victims to report things anonymously. It means intelligence on when and where the theft took place, and what was taken, can be built up.
Late last year, two people on the east coast were convicted of rustling 160 sheep. Operations that size involved stockmen, working dogs and trucks, Miss Milne said.
Federated Farmers wants members to bookmark Stop Stock Theft and log stock whenever they are stolen.
The website is agrihq.co.nz/home/livestock-theft.
- The Greymouth Star