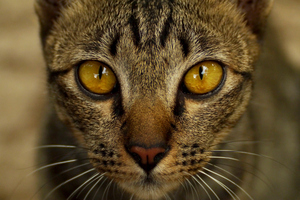 A West Coast resident is angry after witnessing a motorist throw a cat out a car window about midday yesterday.
Ange Beck saw a car pull up about 50m from her home near the Coal Creek and Taylorville Road turnoff and throw something out the window.
On closer inspection she realised it was a very young cat.
The car then made a u-turn to leave, but when the cat walked into the middle of the road the man drove his car toward it and tooted the horn to get rid of it.
Ms Beck said the car was a white four-door sedan with two A4 pieces of paper on the rear passenger windows, which could have been 'for sale' signs.
"I cannot believe this happened," Ms Beck said.
She said she hoped to find and rescue it.
- The Greymouth Star