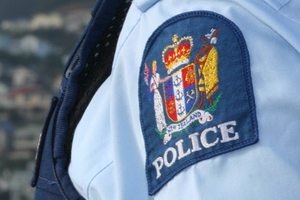 A man charged with raping a woman during a kidnap has pleaded not guilty but the Crown says he was "10,000,000,000,000,000 times likely" to be a contributor to crucial DNA evidence found at the scene of the crime.
John Martin, 20, of no fixed abode, is on trial at the High Court in Hamilton where he has pleaded not guilty to a charge of rape.
The charge is in relation to an incident on April 10, 2012 during which a woman was bound and blindfolded at her Mangere home before being driven to a Nawton address in Hamilton.
A jury of nine men and three women heard this morning that the complainant supposedly owed a debt of $20,000 to a Vietnamese man referred to as an "uncle" living in Auckland.
Martin, who was originally charged with three alleged co-offenders, has entered a guilty plea for a kidnapping charge in relation to the incident.
It is understood the woman was bound and held against her will in a shed at the Nawton house but managed to escape the property and raise the alarm with police.
Crown prosecutor Rebecca Mann says there was "extremely strong scientific support" to show that Martin raped the complainant in the shed before she managed to escape to a neighbour's home.
The trial is set down for five days before Justice Kit Toogood.