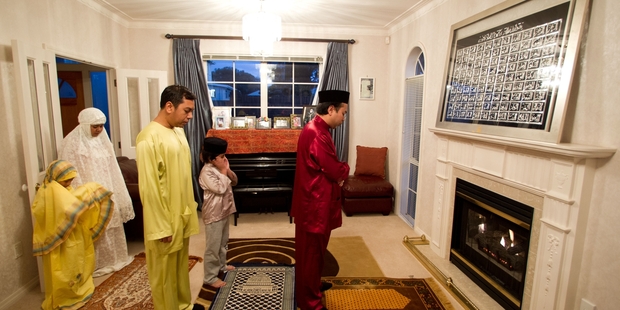 In just over a week, Muslim faithful around the world will be celebrating Eid ul-Fitr, the breaking of the fast to mark the end of the fasting month of Ramadan.
For 30 days, starting this year on July 9, Muslims fast from dawn to dusk, and abstain from smoking, swearing and sex. But believers in New Zealand would have spent far less time fasting than Islamic followers elsewhere.
When Ramadan falls is calculated by the lunar Islamic calendar, which means it moves about 11 days every year on the Gregorian date, which follows the solar calendar.
Muslims in New Zealand are required to fast for less than 10 hours compared with about 16 hours in London, 14 hours in Dubai and 12 hours in Kuala Lumpur.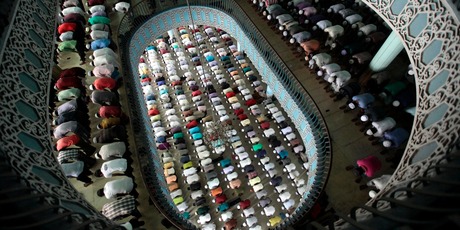 Zalina Ahmad, a Malaysian mother of two who is observing her first Ramadan in New Zealand, said the shorter fasting time was "a good thing" for her 7-year-old daughter, Haireena, who was fasting for the first time.
Fasting becomes compulsory when Muslims reach puberty, but Mrs Ahmad said children were encouraged to fast as a "practice for later".
"Sometimes children would fast only a few hours if it was their first time, but the short winter hours mean Haireena can observe the whole fasting period with the rest of us," Mrs Ahmad said.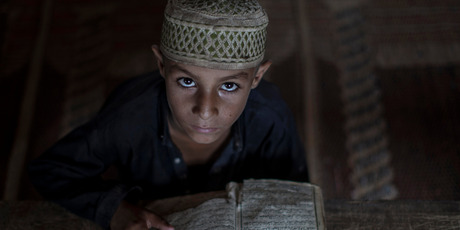 The family's Ramadan day begins with a pre-fasting meal before dawn, followed by the first prayer, and ends with the breaking of fast at sunset.
Sweet dates are the first food consumed following a tradition set by the Prophet Muhammad.
Mrs Ahmad, who is director of the Malaysian Tourism Board in Auckland, said she considered herself lucky to be working for an organisation that recognises Islamic religious observances.
"It's good to be able to leave the office at 4pm, and be home in time to be with family and friends during the holy month," she said.
Islam is the third-fastest-growing religion in New Zealand and growth in Auckland is twice as fast as anywhere else in the country.
Making up 0.001 per cent of New Zealand's population in 1986, Muslims rose to 1.8 per cent by 2006.
Today, the Federation of Islamic Associations estimates the number of Muslims here to be between 50,000 and 60,000, with 11 mosques and more than 20 Islamic centres.
The diversity of the local Muslim population - from Africans, Indians and Southeast Asians to Middle Easterners - made it impossible to describe a typical fast-breaking meal, said association president Anwar Ghani.
"We share a common faith and Ramadan is one of the five pillars of Islam, but Muslims in New Zealand, most of whom are immigrants, are a truly diverse lot," Dr Ghani said.
"Even what we call the festival is different. For example, Malaysian Muslims would often refer to Eid as Hari Raya."
The association supports an annual Islam Awareness Week to help non-Muslims in New Zealand understand the faith and reduce ignorance and misconceptions.
"Negative reporting has been a major cause of ignorance of Islam we see today."
Dr Ghani said the association had a "Hilal" or moon sighting committee, made up of Islamic religious leaders, to determine whether this year's Eid would fall on August 8 or 9. "We have designated people from south to north who are asked to look for the moon, and we also get assistance from Carter Observatory," said Dr Ghani.
He did not think the shorter hours of fasting because of the winter meant that Muslims here had made less of a sacrifice.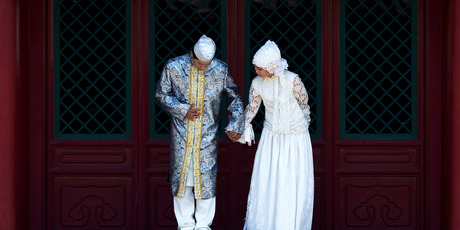 "Allah is the creator of heaven and earth and he knows the wisdom behind differences in time such as winter and summer," Dr Ghani said.
"We don't complain of shorter or longer hours.
"As Muslims we are always delighted with Ramadan regardless of the time because of the blessings that come with the month."
Dr Ghani said Eid would be observed with morning prayers in congregation, and followed by visits and exchanges of gifts.
Since 2011, Auckland Muslims have come together to celebrate Eid as a community at the ASB Showgrounds, with food stalls, displays and performances.
Started by the Al-Manar Trust, the event is now being organised in collaboration with other Muslim groups and attracted about 7000 people last year.
Spokesman Hady Osman said the event aimed to become a cultural showcase for Auckland, like the Lantern Festival and Diwali.
"Auckland Eid Day has the potential to open its doors to a larger Auckland community, representing Islam and its highly regarded festivities."
Zain Ali, head of the University of Auckland's Islamic studies research unit, said New Zealand's Muslim community needed to be "a bit bigger than it is now" to support an Eid festival on the same scale as the Lantern Festival.
He noted that the Sydney celebrations were known as the "Multicultural Eid Festival", which was a public festival that involved more than just the Muslim community.
"Unlike Chinese New Year or Diwali, Eid or Hari Raya is still not as widely known outside of the Muslim community here," Dr Ali said.
"But it would make sense, both in the spirit of celebrating diversity and economically, for Auckland to have a showcase festival representing Islam."
Dr Ali said there were 1.5 billion Muslims worldwide and the halal (an Arabic term meaning lawful in Islam) economy was worth $2.3 trillion.
Putting New Zealand on the Islamic tourism radar and investing in a large-scale Eid festival could reap huge returns, he said.
Auckland Tourism, Events and Economic Development has allocated $5.65 million for multi-year sponsorships and confirmed one-off events including Pasifika, Lantern and Diwali festivals, and Fashion Week.
Ateed spokesman Christopher Gregory said it did not receive an application for sponsorship from the organisers of the Auckland Eid Festival but would consider sponsorship in the future.