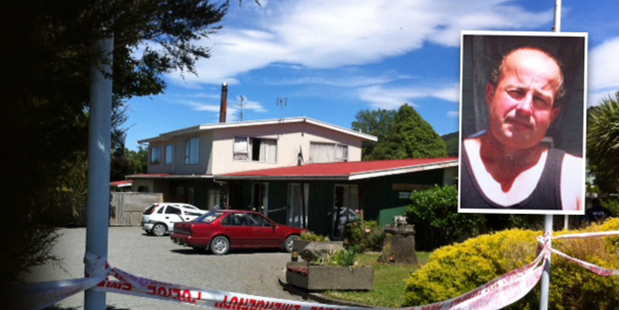 Three men and a woman charged with murdering Featherston man Glen Jones pleaded not guilty to aggravated burglary and murder when they appeared in the High Court at Wellington yesterday.
Matthew John McKinney, 28; Hayden Ranson, 27; Kristopher Lee Jones, 23; and Tariana Hineteanaurangi Jones, 32; were remanded until the trial, which is set to begin on March 3, 2014.
McKinney, Ranson and Kristopher Jones were further remanded in custody and bail for Tariana Jones was continued.
Supermarket worker Mr Jones, 40, was fatally injured in his home just after midnight on January 12. He died hours later in Wellington Hospital from head injuries received in the attack.
Defence lawyer Jock Blathwayt, who appeared for Tariana Jones, said he was still awaiting some forensic evidence.
Masterton woman Cassandra Lynn Granich, 23, who is charged with being an accessory to murder, also appeared but did not plead.
Granich is not facing a charge over the attack but is charged under the Crimes Act 1961 with "knowing that Kristopher Jones had been a party to the crime of murder tampered with evidence against the said Kristopher Jones in order to enable him to avoid arrest". Granich was remanded on bail and will appear on August 15 for a sentencing indication.
The court registrar read out the charge of aggravated burglary to McKinney, Ranson, Kristopher Jones and Tariana Jones, that they had entered a Fitzherbert St, Featherston, building on January 12 "without authority and with the intent to commit a crime" with weapons - a wooden bat and an axe handle. All entered pleas of not guilty.
The registrar then read out the murder charge, that each "did murder Glen Jones". All again pleaded not guilty.
The attendance of Toni Miller, 22, charged only with aggravated burglary, was excused yesterday. Miller will attend the next call-over on October 14, as will Granich, and they will have to enter a plea. The others' attendance will be excused.
The trial is scheduled to run for three to four weeks.
For more articles from this region, go to Wairarapa Times-Age