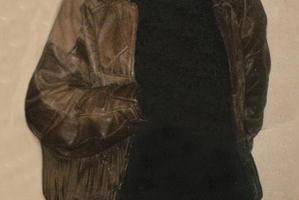 Police investigating the death of Auckland woman Jane Furlong are seeking information about a tasselled leather jacket she owned around the time of her disappearance.
Miss Furlong, 17, was reported missing by her boyfriend Daniel Norsworthy in May 1993. Her skeletal remains were found more than a year ago buried in sand dunes at Sunset Beach, Port Waikato.
Detective Inspector Mark Benefield said Jane was commonly seen in the leather jacket and had purchased it from a shop in Onehunga shortly before her disappearance.
"The jacket is a patchwork of leather panels, each panel has varying shades of brown or tan. There are tassels on each arm and the jacket may have had tassels on the back.
"The leather jacket was reasonably distinctive. It wasn't with Jane when her body was discovered last year at Port Waikato.''
Mr Benefield said the jackets were popular items that were passed around and traded in 1993 and police were appealing to anyone who may know where the jacket was, or had information about what happened to the jacket, to come forward and speak with the inquiry team.
Earlier this month police received a number of calls about a light-coloured Morris or similar van that they believe is linked to Miss Furlong's death.
Anyone with information can contact Operation Darlia team on 0800 675 263 or at furlong@police.govt.nz
- APNZ