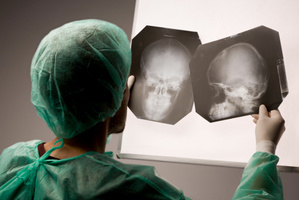 A former Hawkes Bay fisherman awarded A$2.3 million ($2.63 million) by an Australian court for a brutal assault by a Sydney bouncer has died without seeing a cent.
Steven Dickson, 55, died in Australia earlier this month and his death is being investigated by the coroner there.
His lawyer Joshua Dale said he had grown close to his client, and it was tragic he had seemingly died from the injuries sustained in the attack without receiving help.
Mr Dickson was on a night out with his daughter in central Sydney in 2007 when he suffered crippling head injuries in an attack by bouncer Russell Peter Chaffey.
Mr Dickson had leaned against Chaffey's car while hailing a taxi. The bouncer had run across six lanes of traffic and demanded money for damage to his car. When Mr Dickson refused, he struck him in the temple with his elbow.
Mr Dickson's head smashed into the concrete on the street. He spent three months in hospital and was unable to work and suffered blackouts and epileptic seizures.
Mr Dale said that because Mr Dickson was a New Zealand citizen in Australia, he had "fallen through the cracks of a lot of social security laws".
Mr Dickson was eventually awarded an invalid's benefit from the Government, and A$62,000 from a New South Wales government fund supporting victims of crime.
Mr Dickson sued Chaffey for assault and battery and launched proceedings against the Reddawn bar that employed him. A judge found that Reddawn was not liable, but awarded damages of A$2.3 million against Chaffey in October last year. Mr Dickson never received any money because Chaffey pleaded poverty.
Mr Dickson had been hoping to move back to Hawkes Bay after moving to Australia to be closer to his daughter and her two children.
Earlier this year, Mr Dickson told APN how since the 2007 assault, he had found tasks such as conversation, reading and writing difficult: "I don't even like going around to friends' places in case I have a fit."
He moved to Australia to be closer to his daughter and her two children and quickly found work, but since the incident, Mr Dickson developed a short temper and found it hard to be around his grandchildren because he could not cope with loud noises.
Mr Dickson said he was refused help by the New Zealand and New South Wales governments for more than a year, as the incident occurred overseas.
The New South Wales trustee has taken over Dickson's estate and will pursue the compensation claim.
NSW Department of Attorney General & Justice spokesman Angus Huntsdale said the coroner has ordered a post-mortem examination and has asked police to prepare a brief of evidence.
For more articles from this region, go to Hawkes Bay Today