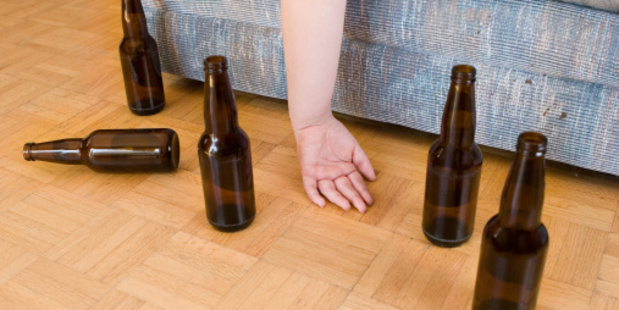 A group of overseas students has been left shaken, unable to sleep and questioning New Zealand as an education destination, after an allegedly drunken man broke into their Dunedin flat.
The flatmates were woken about 3.20am last Sunday by loud noises coming from downstairs at their George St flat.
The postgraduate dental student from Singapore, who declined to be named, said the frightened flatmates found a stranger's jacket and tea towels strewn in the kitchen.
In the living room, they found a metal fruit bowl thrown on the floor, and a young man asleep on their couch.
''We ran out of the living room to call the police ... but of course we were quite frightened.''
The 27-year-old said she chose New Zealand and Dunedin to live and study as it was a safe destination with a good reputation.
While she was not surprised people in a university city drank, she was surprised by the level of intoxication.
''If you drink and then you get drunk, that is fine. But if you drink and get drunk and then damage public property and throw rubbish around, that is a bit surprising for the best students in the country and the most renowned university.''
She and her other flatmates wanted to raise awareness of the alcohol-fuelled problems in the student area, as it had left them locking their bedroom doors at night and unable to sleep.
''It has had an emotional impact in terms of fear and anxiety, and waking up at every small noise.''
Now, if she was asked if New Zealand was a safe place to study, ''this would have to be one of the things I would warn them about''.
Police arrested a ''heavily intoxicated'' man at the address.
The 20-year-old man was expected to appear in the Dunedin District Court on several charges, including wilful damage.
The man allegedly told police he broke into the house as he thought it was a backpackers.
To gain access to the property he allegedly broke pipes and damaged weatherboards, and smashed a window to gain entry. He then forced open three locked internal doors. The repair bill was estimated to be in the ''thousands'', the student said.
Over the past year, the property had been damaged on several occasions, including garden light bulbs stolen, holes kicked in a wall, a sign kicked down, and a window and a letterbox smashed.
The vandalism usually occurred on a Friday or Saturday night, she said.
Both the University of Otago and Dunedin police declined to comment.