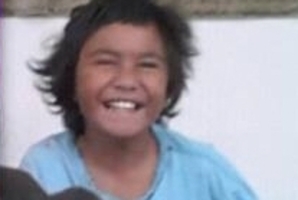 The family of a young boy tragically killed in a horse riding accident say his death was so horrible they may never want to talk about it.
Tareha Waetoa Rehua Kopa-Taylor, 10, was farewelled at a tangi at Northland's Mohinui Marae on Wednesday.
Police have revealed new details of his death last Saturday. "He tied the reins of the bridle around his waist and wrist. The horse got spooked and ran off, dragging him," Senior Sergeant Ian Row told the Northern Advocate.
The horse apparently jumped over a cattle grid, then galloped down the road. Tareha was found about 500m away up a neighbour's drive.
A whanau elder said yesterday Tareha's immediate family were still grieving and did not want to talk about the accident. "When you see a horrible thing like that happen you don't want to talk about it."
Friends, family and supporters offered their condolences online. "When something happens in the area everyone has the heart and soul to care about others," Destiney Toto wrote on Facebook.
"Such a tragedy, arohanui to the whanau," Camella Nelson wrote.
Police and emergency services were called to the Waiomio property about 6.20pm last Saturday, in what Row called a "very tragic incident" involving the boy. He was alive when St John Ambulance medics arrived but they could not save him.
Tareha was described as a brave boy who loved horses. It was understood he was an experienced rider but the horse bolted because it was startled, possibly by torchlight. The accident has been referred to the coroner.