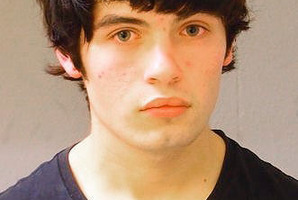 The mother of a 15-year-old Christchurch schoolboy who was brutally murdered and dismembered is dismayed her son's killer has lodged an appeal.
Jacqui Miles said she was aware that her son Hayden's murderer, Gavin Gosnell, was appealing to the Court of Appeal - but it still came as a shock to see it on the television news.
"It's really upsetting seeing it again," she told APNZ.
Ms Miles said granting an appeal would be an absolute waste of taxpayers' money, Newstalk ZB reported.
Gosnell, 28, signalled he would appeal when he was sentenced to life in prison, with a minimum non-parole period of 18 years, in the High Court at Christchurch last month.
At the time, he apologised to the Miles family for raising the possibility of putting them through a re-trial.
"I'm not a murderer and I didn't murder Hayden Miles," he said.
"I made a wrong decision that night and the following morning, and I'll have to live with that for the rest of my life."
Gosnell admitted killing Hayden after a prolonged assault at a Cashel St flat on August 22, 2011. But he denied murderous intent at his trial in April, and asked to be convicted of manslaughter.
The trial had to be halted when a jury member began sobbing over grisly dismemberment evidence. Gosnell cut the schoolboy into 12 pieces with a $20 jigsaw. He dumped the remains in two city graveyards and buried the organs in the backyard.
At sentencing last month, Ms Miles said she had been "living a nightmare that I can't wake up from" since she last saw her son.
- APNZ