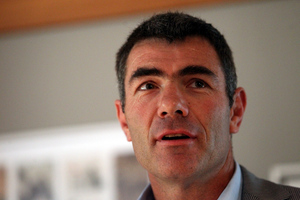 Maori fishing quota holders will be exempt from legislation designed to protect migrant workers on foreign chartered vessels from exploitation.
The seven-year exemption has been attacked as "privileged" by Act MP John Banks but defended as essential by the iwi involved.
A select committee report into the proposed Fisheries (Foreign Charter Vessels and Other Matters) amendment legislation says foreign vessels operating in New Zealand waters will have to reflag and register here by 2016, so that New Zealand laws will apply on board.
The bill comes after a ministerial inquiry into allegations of mistreatment and underpayment, which found major changes were required to protect the country's reputation.
However, vessels that hold settlement quota, provided for under the 1992 Sealords Treaty deal, are exempt from reflagging until 2020 if they can show that the quota represents a "significant proportion" of all annual catch entitlement held by the vessel.
Whether the exemption will hold up through the legislation process is unclear.
Primary Industries minister Nathan Guy said he had some concerns and would be seeking further advice.
Ngapuhi's Sonny Tau, who is the spokesman for iwi chairmen around the country on the issue, said the 2020 exemption was essential because without it Maori fishing interests guaranteed under the Sealords deal would be severely devalued.
Not a single iwi could afford to buy a ship, which was why fishing ventures with foreign vessels were key, Mr Tau said.
"If you reduce the capacity and you take out foreign chartered vessels in this country ... that will ... drive down quota prices. It will become uneconomic for a lot of the smaller iwi to even open an office to be involved in fishing."
Mr Banks, Act's leader, slammed the extension "for a privileged few iwi quota holders" and called for reflagging to be dropped totally.
Research by Auckland University Business School academic Glenn Simmons was responsible for revealing human rights violations on board foreign vessels.
He said it was a joke that fishing businesses in general were been given three years' grace period to reflag, let alone the 2020 exception.
"Parliament's known about this abuse going back to the early 1990s ... This committee, I think, has failed in its responsibilities to people who are not in a position to do anything about their own situation themselves and I just think it's bloody appalling."