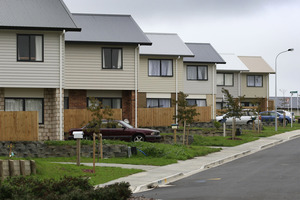 An insurance lawyer is questioning the basis for the new home insurance system which limits payouts to a maximum "sum insured" if a home is destroyed or extensively damaged.
Insurers blame the axing of full replacement cover policies - which meet all costs of rebuilding or repair - on overseas reinsurers worried by their exposure after the Canterbury earthquakes.
But Auckland lawyer Andrew Hooker says premiums should be based on risk, not insurers' previous losses.
Neither the Canterbury quakes nor last week's Wellington tremors increased the risk from Hamilton north where most people lived, he said.
In a critical post on the interest.co.nz website, Mr Hooker said the relationship between insurers and reinsurers should be of no concern to customers.
"What the insurance industry appears to be doing is to recover now what it should have charged years ago but didn't."
He told the Weekend Herald: "The reason they've taken a caning in Canterbury is because they didn't underwrite the policies properly."
A former insurance salesman, Mr Hooker says the industry now expects customers to supply details it used to gather itself.
"In the past, I would inspect and measure up and if there were concerns customers wouldn't get full replacement insurance."
The new system places the onus on owners to know the full cost of rebuilding their house and associated features.
Many have found their premiums more than doubled if they wanted to retain full coverage.