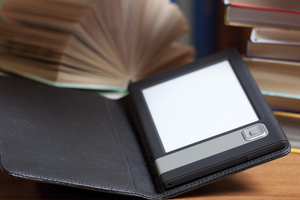 Publisher Hachette is blaming online competition and the rapid growth of e-books for its decision to close its New Zealand publishing unit at the cost of 15 jobs.
Malcolm Edwards, chairman of Hachette Australia and New Zealand, said the company's IT, administration and finance functions in this country would be immediately relocated across the Tasman, while the local publishing unit would be shut down after the 2013 programme had been completed.
"These changes have been caused by the diminution of our business in New Zealand, caused largely by the increased sourcing of books from overseas at the expense of the local trade, and the rapid growth of e-books," said Edwards.
He said Hachette's long-serving management team in New Zealand - managing director Kevin Chapman, editorial director Warren Adler and financial controller Rick Groufsky - would leave the company.
"Regrettably, we expect that approximately 12 other jobs will be lost," Edwards said.
He said Hachette New Zealand would become solely focused on the marketing, sales and promotion of international titles and the New Zealand backlist.
Graham Beattie, a book blogger and former managing director of Penguin Books NZ, said Hachette was one of the few international publishers that had a presence in New Zealand and published books written by Kiwi authors.
"It's sad news," he said. "It is a sign of the times."
Beattie said small, independent publishers would likely pick up New Zealand authors who would have otherwise been published by Hachette.
But such publishers did not provide the same opportunities for Kiwi writers to sell their books overseas, he said.
Publishing giants Random House and Penguin are the the process of a global merger, which includes their operations in New Zealand.