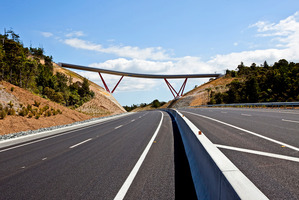 Do you know anything about the incident? Contact the Herald here.
Several people were rushed to hospital last night after two women deliberately jumped in front of traffic, causing a crash.
The women were spotted by several members of the public repeatedly jumping onto State Highway 1 north of Warkworth last night.
Around 8.20pm they sprung into the path of cars travelling north, outside Sheepworld, prompting a driver to swerve and cross the centreline.
The driver crashed into a car travelling in the opposite direction.
Seven people were taken to Auckland City Hospital, with two still remaining in care this morning with moderate injuries.
Waitemata police are now appealing for information about the two women, described as Maori or Pacific Islanders.
"The women were also seen around the Northcote Road motorway on-ramp in North Shore at approximately 5.30pm.
Police also have sightings of them near Constellation Drive, and walking on the motorway near Silverdale. They may have hitchhiked their way north," said Sergeant Blair Atkinson, from the Serious Crash Unit, Waitemata police.
The women are described as aged in their late 20s, with one wearing a pink top and possibly a hoodie, and the other wearing dark clothing and a dark hoodie. They were both carrying bags which looked like backpacks.
Anyone who may have given the women a ride in their vehicle, or who has any further information, is asked to contact police on 09 481 0780 or Crimestoppers anonymously on 0800 555 111.
- APNZ