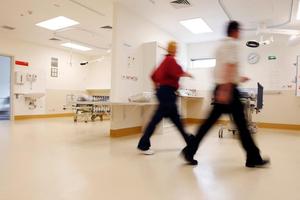 A dispute over who was supposed to wash the dishes has led to a three-year jail term for stabbing a man in the buttocks.
Kerry Godfrey, 23, Masterton, was convicted in Masterton District Court of intentionally causing grievous bodily harm and sentenced to three years and six months in prison.
On February 19 an argument over unwashed dishes ended with Godfrey stabbing a 48-year-old man in the buttocks with a hunting knife.
The injured 48-year-old man was taken to Wairarapa Hospital with three stab wounds.
His injuries were not life-threatening.
Defence lawyer Louise Elder said Godfrey had been provoked by the victim, who had come home from drinking and became abusive towards Godfrey for not washing dishes.
"Mr Godfrey was in his own home, minding his own business ... he sought to avoid the abuse by taking to his own bedroom, this man followed him into his bedroom, rammed him up against the bed post, still going on about [him] not doing the dishes."
Ms Elder said Godfrey could not recall stabbing the man and initially thought he had done it with a set of keys.
"He obviously got to the point where he didn't really know what was going on, except that he wanted to get rid of this guy."
She said Godfrey had shown remorse, he had stayed with the victim until an ambulance arrived, and spoke to police immediately after.
Godfrey pleaded guilty at the earliest opportunity.
Crown prosecutor Will Taffs said Godfrey had continued to blame the victim and had not shown remorse at all occasions.
He said the remorse, therefore, was not entirely genuine.
Mr Taffs said the difference between the hunting knife and keys was "rather large".
Judge Tom Broadmore accepted the victim had pursued a trivial matter in an "inflammatory way".
"However that does not mean you were entitled to attack him with a hunting knife but it does go some way to explain why you attacked him at all."
Godfrey was given a first strike warning, which means the conviction will stay on his record.
For more articles from this region, go to Wairarapa Times-Age