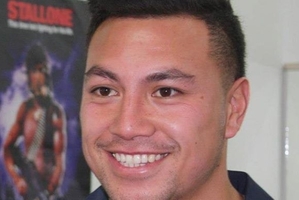 Rugby player Viliami "Willie" Halaifonua's club is considering ways to honour his memory and say they will continue to provide financial support to his family.
The 27-year-old collapsed at the end of his club game on Saturday after a severe brain bleed.
He died on Tuesday, with his partner Turea and other family at his side. He is survived by two young children, Julius and Leila.
Yesterday, Mr Halaifonua's family were gathering in Auckland, including his mother and sisters who could not get to Auckland from overseas to see him before he died. It is understood his father was able to spend time with him.
Mr Halaifonua was born in Tonga but came to live in Auckland with relatives as a youngster. He was a trained barber and had recently started delivering mail for NZ Post.
The New Zealand Rugby Union and North Harbour Rugby were reviewing Mr Halaifonua's last game in a bid to find out if anything that happened during the match contributed to his death.
Takapuna Rugby Club chairman Simon Cheesman said Mr Halaifonua showed no signs of concussion or head injury during the match.
"The understanding of exactly what happened will be a matter to be determined by the medical teams involved and a review," he said.
The club set up the Willie Halaifonua Trust Fund, which is taking donations for Turea and the children.
"The club wishes to thank everyone for their continued support and ask that the family is allowed their private time to grieve and that you keep them in your thoughts and prayers," Mr Cheesman wrote on the club website.
Club members and others have suggested that a memorial game is held or trophy established for Mr Halaifonua.