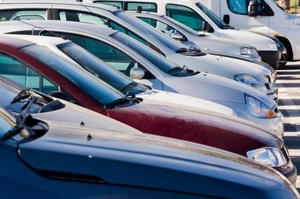 Thieves have found a new way to steal petrol and have been targeting cars in upmarket Auckland areas in a month-long crime wave.
Police are investigating 15 separate cases where cars parked on the street outside owners' homes have been drained of their fuel. The vehicles have been parked in Herne Bay, Remuera, Parnell, Greenlane, Orakei and Ellerslie.
Police spokeswoman Jo Rankin said it appeared the thieves were crawling under parked cars, snipping the fuel line and collecting the petrol in containers.
"We don't know what they've done with the petrol from there, but they are doing this instead of siphoning it," she said. "We don't have any suspects at the moment, but we don't think it's someone who wants to sniff it, not with the volume that's being taken."
Ms Rankin said the thieves had targeted higher socio-economic areas so far. Most thefts had happened at night after the car owners had parked on the street and gone inside their home for the evening.
"We are wanting any information that will help us - people looking suspicious, hanging around cars or crawling under them. Anyone carrying canisters, that sort of thing."
She said although the reported incidents had been contained to the six suburbs so far, police could not rule out that thieves were targeting cars in other areas.
A spokesman for the Automobile Association said cutting fuel lines would be a slow way of stealing fuel from a car. "Fuel has always been the target of thieves, usually through siphoning, and higher prices will be providing more motivation for criminal elements," he said.
Modern cars often had anti-siphon devices fitted, which made it difficult to put a hose down through the filling point. Many had locking fuel caps.
"Our advice to motorists is to park vehicles as securely as possible and be vigilant," to protect their car and ensure they are not caught short if they do become a victim of a petrol thief.
"Also, always report any fuel theft or even vehicle tampering to ensure police are aware of any patterns developing in an area."